Rodgers Insists He Has No "Covid Toe" But Does Have Fracture
Published on:
Nov/24/2021
Green Bay Packers quarterback Aaron Rodgers attempted to clear up "misinformation" related to a story that he may have had Covid Toe following a bout with the virus.  The QB showed reporters his foot during a Wednesday press conference, noting that "there are no lesions" but did confirm he had a fracture.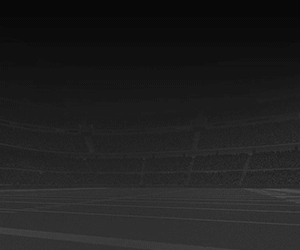 He went on to claim the fracture occurred while at home doing his workouts during his Covid quarantine and ahead of his return to face the Seattle Seahawks.  Rodgers called out The Wall Street Journal, which first reported the story. Rodgers said he expected an apology from the newspaper but added that he did "get a kick out of reading that article.
Aaron Rodgers puts his foot on camera during a press conference to prove that he doesn't have "COVID Toe" as the mainstream media was reporting pic.twitter.com/F8tHKvfXer

— Chief Nerd (@TheChiefNerd) November 24, 2021
"I'm glad you asked just so I could show you the lesions of my foot here, so if I have enough room on this camera, let me see if I can," Rodgers said as he lifted his left foot in front of the camera during his Zoom news conference. "Oh, oh there's no lesions whatsoever. Oh, what a surprise. No, that's actually called disinformation when you perpetuate false information about an individual. I have a fractured toe."
Covid Toe is considered a possible symptom of the virus he tested positive for on Nov. 3.
Rodgers came under fire a few weeks back after it was revealed he misled the public by suggesting he was vaccinated for Covid when he was not.
The big question is will the fracture impact Rodgers play in Sunday's game against the Rams.  The Packers line did go from -1.5 to +1.5 but it is unclear if this news had anything to do with that movement.
The fractured toe was so problematic in Sunday's 34-31 loss to the Minnesota Vikings that Rodgers actually went into the locker room before the first half ended, leaving Jordan Love to take the final snaps of the second quarter so he could undergo treatment at halftime.
- Jagajeet Chiba, Gambling911.com