5 Things About Crypto Sports Betting That You Should Know
Published on:
Jun/03/2022
NitroBetting is the first online sportsbook that only accepts Bitcoin. You might question why a sportsbook would only accept Bitcoin, which is why we've come up with the 5 things about crypto sports betting you should know.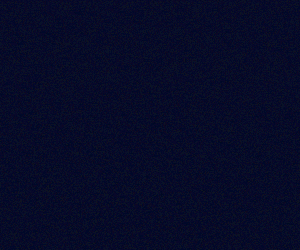 The bottom line for us is that we wanted to create a sportsbook that allowed our customers to have fun and remain anonymous and safe. Check out the 5 things you must know about crypto sports betting.   
5 Things About Crypto Sports Betting That You Should Know

 
Bitcoin is a safer alternative to funding your account than with credit cards 
Funding your betting account with Bitcoin is a much safer alternative than funding with credit cards. We wrote a whole blog about remaining anonymous and why using credit cards is not the way to fund your gambling account. 
The key thing to remember is BTC transactions are peer-to-peer. You remain anonymous and your credit card company doesn't ask questions.  
Also, credit card transactions go through numerous channels. Each time one party communicates with the other, for example, the merchant bank contacting Mastercard or Visa, there's a chance someone can steal your transaction or your information. 
If they steal your information, they can use it to make unauthorized withdrawals. No doubt, your debit or credit card company will give you a refund, but that could take days if not weeks.  
You can bet on the same things in your NitroBetting account that you would in any sportsbook 
Just because you can only fund your NitroBetting account with Bitcoin, it doesn't mean you can bet on every possible option. 
We offer wagering on the popular leagues like the NFL, NBA, MLB, and NHL. But we also offer wagering on things like eSports, various casino table games, and we just recently opened a full racebook.  
mBTC's fluctuates in value with BTC 
The value of an mBTC will go up or down depending on Bitcoin's value. What it means is that when Bitcoin is down, so is your mBTC. 
But the inverse is also true. If Bitcoin is up, so is the mBTC in your NitroBetting account. If you believe Bitcoin will go up and you like to make bets, keep your BTC as mBTC in your Nitro account.  
You can easily transfer mBTC to BTC, BTC to mBTC, and BTC to dollars 
Companies like Coinbase and Cash App have made it easy for you to link your checking account to your cryptocurrency account.  
All you must do is purchase BTC through a place like Coinbase. Then you transfer your BTC from Coinbase to NitroBetting. When you withdrawl back to your crypto account, your withdrawal automatically converts from mBTC to BTC.  
No withdrawal or deposit fees 
The reason? All credit card transactions involve a third-party. No BTC transactions involve a third-party.  
Peer-to-peer means from you to us. There is nobody that will charge you fees to deposit into your your account.  
- B.Delmer, Gambling911.com