PokerStars Content With Christie Decision on Internet Gambling
ShareThis
PokerStars, the world's largest real money online poker site, expressed satisfaction with New Jersey Governor Chris Christie's conditional veto of an Internet gambling measure. PokerStars parent company has confirmed it is in negotiations to acquire the troubled Atlantic Club Casino and Hotel in Atlantic City.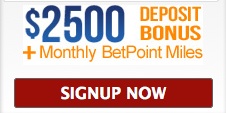 Christie stated he intends to sign the bill once certain amendments are added. The Governor wants the state to review online gambling after 10 years. He also wants the casinos' tax rate on Internet winnings raised to 15 percent, up from 10 percent.
Lesniak (D-Union) said the Legislature will move swiftly to concur with Christie's recommended changes and pass the amended bill by March 18.
"It may have a competitive drawback when we market other states to tie into our systems, but we'll have to evaluate that at the time and if it does we could always change it," he said.
As for the sunset clause, Lesniak said he thinks it provides a long enough time horizon to spur investment.
"If it were five years, I think it would have been a concern," he said. "Ten years will make investment very attractive."
PokerStars issued a statement to the website PokerFuse.com late Thursday:
"[PokerStars looks] forward to working with the relevant parties, including the NJ Division of Gambling Enforcement to finalize that process," PokerStars stated, who is understood to be awaiting approval for a provisional license prior to completion of the deal.
The statement continues, "We have consistently said that this bill will drive economic development and job creation in New Jersey and are committed to play our part in that process."
- Ace King, Gambling911.com
Submitted by Ace King on Thu, 02/07/2013 - 23:42