Zach Wilson Prop Bets Include Number of Games He Starts in 2023, Week Benched
Published on:
Sep/22/2023
No MILF prop bets involving Jets quarterback Zach Wilson (unfortunately) but our friends at BetOnline do have a series of bets on Wilson that include whether he will be benched after Week 3 and how many games he will start in during the 2023 season.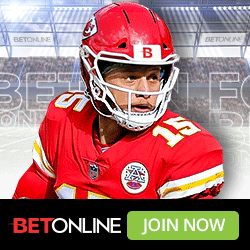 If you are a long suffering Jets fan as we are, it is safe to read further. (Yes, the owner of this website does have a paper mache Jets pig on his desk).
BetOnline has Wilson starting 7 regular season games, but that's an OVER/UNDER without a price assigned at the moment.  This indicates he'll be good enough for the organization not to go searching for another QB following Aaron Rodgers going down after the first few snaps in Week 1.
Oh wait, they also have the OVER/UNDER number of quarterbacks the Jets start this season set at 3.5.  GULP.
"It's a good thing there are so many good college football matchups this weekend because Week 3 of the NFL season may not offer much, evidenced by last night's clunker," BetOnline stated Friday night after offering the Zach Wilson props.
"But...we can still talk about some of the interesting storylines that will add new chapters this Sunday.
"As we do every week, our team has created odds around some of those key storylines. How short is Zach Wilson's leash, will the Broncos move on from the other Wilson QB and can the Bears be competitive?"
Yes, you'll notice a trend here.  The curse of the "Wilson QB".
Will Russell Wilson start for the Broncos in Week 1 of 2024 season?
Yes -150
No +110
- Mary Montgomery, Gambling911.com