Will Marlins Mets Bets Be Voided?
Published on:
Sep/29/2023
Here we go again as different sportsbooks offer different rules on how suspended MLB games are graded.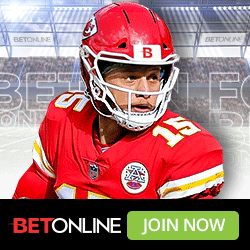 The Marlins-Mets game, after hours of delay, was ultimately suspended on Thursday night.  Not only were the Marlins deprived of clinching a playoff berth, bettors were left in limbo as well.
Miami managed to take the lead in the 9th inning prior to the game delay. Jazz Chisholm Jr. and Yuli Gurriel had consecutive run-scoring hits that put the Marlins ahead 2-1.
"Without getting into the details, obviously, this is an unfortunate incident," said Marlins general manager Kim Ng.
Miami moved into the third and final NL wild-card spot when the Chicago Cubs lost at Atlanta.
Miami holds the tiebreaker against the Cubs after winning the season series 4-2.
San Diego (79-80) avoided elimination for another night because Miami couldn't finalize a win.
"We're trying to win a game," Mets manager Buck Showalter said. "And we have sympathy for what they're trying to accomplish, too."
The game is slated to be played on Monday.  The vast majority of books require an MLB game to be completed within 48 hours of suspension. 
FanDuel is one that features the 48 hour rule but is yet to confirm whether bets on this game will be voided as of Friday morning.
Russell MacKey blasted DraftKings on Twitter for its decision to void some wagars related to the game.
"@DKSportsbook is super trash for voiding all prop bets but not the actual Marlins/Mets game itself. Not even being able to cash out. Deleted the app this morning. @DraftKings The marlins we're winning 2-1 and they can't even do the right thing. just money hungry."
For some, Mets bets will be graded as winners. 
Zero on Twitter tweeted:
"Reverts back to the last completed inning. Mets bets win, Marlins bets lose. It's a terrible rule. Brutal beat for Marlins backers."
One individual on Reddit confirmed Caesars had reverted back to the last inning to grade New York bets as winners.
"I disputed this on Ceasers and they said since the inn never completed they 'went back' to the 8th and called the game final. Such bs but w/e".
- Don Shapiro, Gambling911.com