Where Are Available Wide Receivers? 2023 NFL Odds
Published on:
Mar/28/2023
(BetUS News Wire) - It doesn't take long to figure out why there are suddenly rumors around some of the game's brightest wide receivers. According to CBS Sports' rankings of this crop of free agents, Jakobi Meyers, ex of the New England Patriots, was the first at his position (29th overall).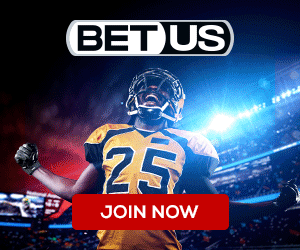 Scroll down to 58th on that list to get JuJu Smith-Schuster, D.J. Chark (59th) and the unsigned Odell Beckham Jr. a few spots later at 63rd. The only other unsigned receiver is 27-year-old Richie James, rated 86th.
When any reports surfaced of a team having a wide receiver available, it likely just meant they were feeling out the market, at least according to new Denver Broncos' coach Sean Payton
Mile-High Wideouts
In the grand scheme of things, there's zero sense in Denver trading either Courtland Sutton or Jerry Jeudy. Of course, If a team wants to overpay, the Broncos would probably change that.
Sutton, at 27, is 6-foot-4, giving Russell Wilson a big-bodied target down the field, and also a great red-zone threat. The last two seasons has seen Sutton (in 32 games) have 73 first-down catches, but just four in the end zone.
Jeudy was heralded as a precise route runner departing Alabama (15th overall choice by Denver in the '20 draft). The 23-year-old Jeudy is listed as 6-foot-1. In 2022 (15 games), he had six touchdown catches (41 first-down receptions). He ended '22 with 87 catches (972 yards).
Wilson was acquired prior to last season. At 34 years old, Wilson has a $22 million cap hit in 2023, increasing in the next two seasons, according to Spotrac. Thus, the team is probably stuck with him through 2025, when he is 37, (it incurs a $31.2 million cap hit by voiding the final three seasons of the pact).
The worst contract in history, at least as it stands at this writing. However, perhaps the issue was really rookie coach Nathaniel Hackett. Regardless, when it comes to Wilson, the Broncos are not in a position to be limiting weapons.
As of this writing, Denver is a 40-1 (+4000) proposition to win the next title, according to Super  Bowl LVIII odds.
Wilson's at 28-1 (+2800) to be next season's best player in the league, as per NFL MVP odds,
Draft Class
As was mentioned, the wide receiver free-agency roster is a weak one, and the draft class is not much to write about, either. According to varying mock drafts, there's not a consensus No. 1 wideout who gets taken off the board. There are some question marks with each at the position.
Jaxon Smith-Njigba showcased undeniable talent at Ohio St., but sat out all of last season due to injuries. Jordan Addison had a great scheme at Southern Cal, on the receiving end of passes by presumptive 2024 No 1 choice Caleb Williams. Before that, he was a Pitt teammate of former first-round pick Kenny Pickett.
Smith-Njigba's hamstring injury is allegedly 100%, but each team's medical staff is going to have a look. Addison is only six-feet tall and, while speedy, there are concerns about durability.
Another tier of receivers includes Texas Christian's Quinton Johnston and Boston College's Zay Flowers, though some boards have Johnston ahead of either Smith-Njigba and/or Addison
The 6-foot-4, 215-pound Johnston is more of a big-bodied receiver with a reputation as a great possession player and red-zone threat. He will be a difference maker on the outside.. Flowers is the opposite, standing at 5-foot-10. With some similar concerns as Addison, he did exhibit great possession skills (see Johnston) and is also expected to be drafted in the first round.
Beyond this quartet, there's not a surefire first-round receiver out there. "Reaches" include LSU's Kayshon Boutte, North Carolina's Josh Downs or Tennessee's Jalin Hyatt, seen as second-round selections.
- BetUS News Wire