Which Pay Per Head has the Sharpest Lines in the Industry?
Published on:
Jan/07/2019
PricePerPlayer.com claims to have the sharpest lines in the Pay Per Head sector.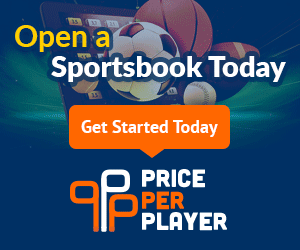 Starting at just $5 per head, PricePerPlayer employs the best oddsmakers in the business, those with over 20 years experience.
From PricePerPlayer.com:
"When building your bookie business, security and sharp lines are the foundations of your success. Our platform is a state of the art white label bookmaking management solution, built ourselves by our in-house team of experts.
"We also have a team of experienced in-house oddsmakers setting the sharpest lines in the pay per head industry, unlike our competitors who scrape lines and cut corners to save a few bucks."
For a limited time only you can get the PricePerPlayer premium package for a 2-week trial at just $5 Per Head with full access to pro bookie tools.
The Super Bowl is just around the corner and some $4.9 billion in bets are expected to be placed on this year's big game.  Now is the time to sign up.  Do not delay.
Need to switch services?  PricePerPlayer.com can get the job done in under an hour in most cases.  Learn more here.
- Aaron Goldstein, Gambling911.com