The long wait is over.  Regulated sports betting is finally coming to Massachusetts, making the commonwealth one of the last of the New England states to legalize the activity.  Gov. Charlie Baker is expected to sign a bill passed in the waning hours of the Massachusetts legislative session.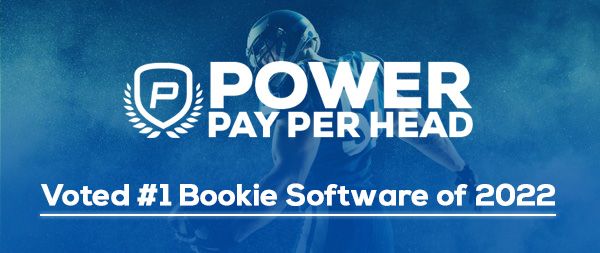 Under the bill, already established venues like casinos and racetracks, as well as slot parlors, can obtain sports betting licenses.  They can each partner with no more than two mobile wagering platforms.  Seven stand-alone mobile sports betting licenses will also be doled out.
Massachusetts gamblers will not be allowed to place bets on games that feature in-state teams.  There aren't many good one's.  Boston College has an okay sports program, but they don't have anywhere near the rabid fan base of an Alabama Crimson Tide or Ohio State Buckeyes.  This exclusion model is commonplace throughout the Northeast.
The real dagger for those looking to place bets with these regulated firms will be the inability to use one's Visa or Mastercard.  The bill clearly stipulates credit cards cannot be used to fund one's wagering account.  Unlike local bookies who allow for wagering on credit, regulated U.S. sportsbooks will have none of that.  They require a deposit, and bets are taken from that amount.
In-person bets are subject to a 15% tax rate, and 20% tax rate for bets placed through mobile platforms.
Massachusetts gamblers will be taxed on sports bet winnings the same way they are on other gambling income. This means a 24% federal tax and 5% state tax.
Those opening sports betting accounts must be 21 and up.
The end result will be more exposure to sports betting through a flurry of advertisements (more on that in a bit).  We'll also see an influx of would be bookies - perhaps Harvard students wondering how the hell they are going to pay their tuition off once they graduate - dreaming of how to start their own online sportsbooks without the restrictions imposed by the commonwealth.
Offshore sportsbooks will also be thriving.  They don't allow betting on credit (they accept credit cards though).  Offshore sportsbooks welcome those 18 and up and will accept bets on Boston College and UMass teams.  
That's not to say there won't be benefits to placing wagers with any of these in-state regulated companies.  There are some for sure!
Regulated sports betting sites licensed by the state offer some degree of player protection as well as apps (offshore sportsbooks can only operate browser-based sites). Of course, with the relatively high tax rate and a $5,000,000 application fee to obtain a license, winning customers are certain to see their limits cut pretty quickly.
Then there's the timing.
Placing those Red Sox World Series bets in 2022 (insert smile emoji) with a Massachusetts regulated book might be pushing it.
"I want the public to understand, as we as commissioners are starting to understand, that this isn't something that's going to happen overnight," Commissioner Brad Hill told the local Boston NBC affiliate, "I've seen some quotes in the newspaper from the public and others that they hope to have this thing up and running in a very, very short amount of time. And I just want the public to be clear, at least from my view ... this is going to take a little longer than people probably anticipate, and I'm OK with that because I want to do it right."
New England Patriots playoffs and Super Bowl bets?
That's entirely possible.
Commissioners suggest the process will take upwards of 90 days, so perhaps the end of October.
One interesting facet to the original draft proposals involved advertising restrictions.  In the end, there are none.  But affiliates beware, warns gambling attorney Jeff Ifrah. 
"This compromised bill does not include such a strict advertising ban but given the past concerns there is room to believe that advertising may be strictly monitored and leading to the supposition that licenses and/or registrations will likely be required for affiliates in Massachusetts."
- Gilbert Horowitz, Gambling911.com