Despite Another Victory, Penix Jr. Odds to Win Heisman Get Longer
Published on:
Nov/19/2023
We have all the latest betting news pertaining to the Washington State sports teams including the Huskies, Zags and Seahawks as well as updates related to the state gambling sector.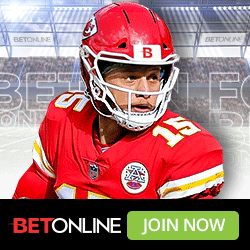 Despite Another Victory, Penix Jr. Odds to Win Heisman Get Longer
SEATTLE, WA (Gambling911.com) - Michael Penix Jr. odds to win the Heisman Trophy fell to third shortest despite his team winning in Oregon State.  That's because he was just 13-for-28 passing (46.4%) for 162 yards, two touchdowns, no interceptions and ran for a 5-yard TD in that game. His odds lengthened from +280 to +500.
This represented Penix Jr's lowest passing performance game of the season thus far.
Penix Jr has not fared well against the Beavers in the past, which may explain why the Huskies came into Saturday's game as a rare underdog.  His previous bottom-end number of 57.7 precent occurred in a game against Oregon State last season.
With the win, Washington clinched a Pac 12 Championship berth.
"We had to find a way to win and put the ball in the end zone. We didn't do it as much as we wanted to today, but it was about finding a way to win." Penix said. "The defense made big time stops when we needed it the most."
- Updated November 19, 2023 4:33 pm, Tony Caliente reporting
Michael Penix Jr. Heisman Odds Should Improve After Win Against Utah
SEATTLE, WA (Gambling911.com) - No. 5 Washington has reached 10-0 for only the second time in school history after beating No. 13 Utah 35-28 on Saturday.
The Huskies (10-0, 7-0 Pac-12, No. 5 CFP) extended the second-longest active win streak in the nation to 17 games and stayed in the middle of the College Football Playoff conversation.
Michael Penix Jr threw for two touchdowns and ran for another.
There were updated odds for the Heisman and CFP title posted ahead of this game with Penix Jr now favored.  He was listed at 11-1 odds coming into the 2023 season.  Coming into this game, Penix Jr promised a payout of $160 for every $100 bet.  In regards to the bronze trophy, Oregon's Bo Nix has moved within reach of Washington's Michael Penix Jr.
Heisman Trophy                      
Michael Penix Jr.           +160
Bo Nix                          +185
Jordan Travis                +750
J.J. McCarthy                +1000
Carson Beck                  +1100
Marvin Harrison Jr.        +1400
Ollie Gordon II              +1600
CFP National Championship                 
Michigan                      +240
Georgia                        +300
Florida State                 +625
Ohio State                    +700
Alabama                       +900
Oregon                         +900
Washington                  +1200
Texas                            +1500
- Updated November 11, 2023 9:36 pm
Commanders @ Seahawks
SEATTLE, WA (Gambling911.com) - The Washington Commanders come to Seattle this weekend as a +6 dog.  This line movement came off the 6.5 with Seattle seeing around 75% of the spread action as of Saturday night.
We get a number of 6.53.  This one is accurate.
Seattle is 5-3 Straight Up but just 3-4-1 Against The Spread.  Washington is looking to reach the .500 mark with a win in this game.  They are 4-4-1 Against The Spread.
Geno Smith passing yards total was set at 261.5.
Smith completed 13-of-28 passes for 157 yards and an interception in the Seahawks' 37-3, Week 9 loss to the Ravens.
Sam Howell passing yards total came in at 258.5.
Howell completed 29-of-45 passes for 325 yards, one touchdown, and one interception in the Commanders' 20-17, Week 9 win over the Patriots.
Winning Margin of Victory Prop Bet
Commanders to win by 1-6 pts         +425
Commanders to win by 7-12 pts         +900
Commanders to win by 13-18 pts         +1800
Commanders to win by 19-24 pts         +4000
Commanders to win by 25-30 pts         +7000
Commanders to win by 31-36 pts         +10000
Commanders to win by 37-42 pts         +11000
Commanders to win by 43 or More pts         +12500
Seahawks to win by 1-6 pts         +280
Seahawks to win by 7-12 pts         +350
Seahawks to win by 13-18 pts         +475
Seahawks to win by 19-24 pts         +850
Seahawks to win by 25-30 pts         +1600
Seahawks to win by 31-36 pts         +3000
Seahawks to win by 37-42 pts         +5000
Seahawks to win by 43 or More pts         +8000
Tie         +5000
- Updated November 11, 2023 10:11 pm
- Ean Lamb, Gambling911.com