WGA, SAG Strike End Date Odds Set
Published on:
Sep/19/2023
In the bustling heart of the entertainment industry, the glitzy world of Hollywood has found itself at a standstill as writers and actors rally behind the picket lines.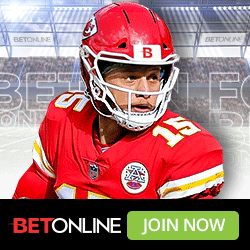 The strike by the Writers Guild of America (WGA) and the Screen Actors Guild (SAG) has sent shockwaves throughout the entertainment world, leaving fans and industry insiders alike eagerly awaiting a resolution.
So, when will the cameras roll once more in Tinseltown?
Well, gambling outfit BetOnline.ag has projected a date for when the WGA strike will end. And there are also odds for which strike will end first between the two guilds.
Additionally, there is an end-of-year stock price over/under for Disney, which could be positively impacted by these strikes.
Which strike will end first?                  
SAG                  -200
WGA                +170
Same day          +500
When will WGA strike end?                 
After 11:59PM December 1, 2023                     
Before 11:59PM December 1, 2023                  
Disney stock price on December 31, 2023
Over/Under $86.50
(Price is $82 at time of writing)
Netflix stock price on December 31, 2023
Over/Under $400
(Price is $393 at time of writing)