Gambling911.com has your Kansas State vs. Creighton betting line where the Blue Jays were listed at -1.5.  The College Basketball Betting Power Ratings indicate the line should be Blue Jays -2 so this one is pretty much on the money.  SCROLL DOWN FOR MORE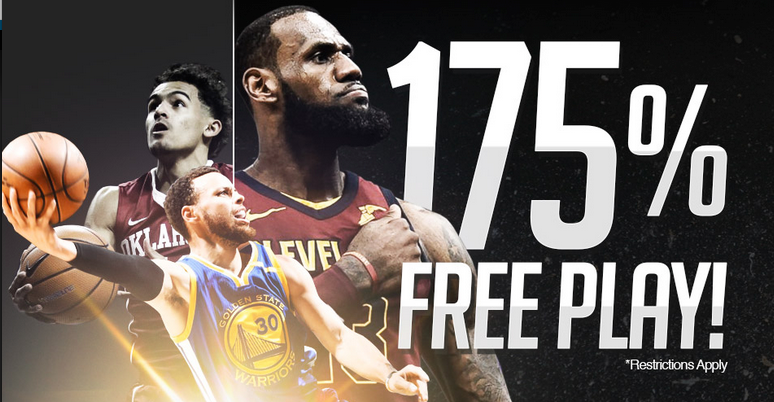 Creighton went 21-11 Straight Up on the season but was two games below the .500 mark Against The Spread.  They failed to cover the spread in all but two of their remaining ten games.
The Blue Jays do have one of the most efficient offenses, but unless they are hitting threes they are not going to advance.   Thirty-seven percent of the Bluejays' points come from the perimeter and are pitiful at the foul line.
Kansas State went 22-11, but that was considered an overachievement this season considering they were expected to finish in 8th place.  The Wildcats still finished two games under the .500 mark Against The Spread. 
They win with defense so it is easy to see them taking down Creighton in the first round. 
K-State has played several high-scoring teams this season and going 5-6 against those teams including the Sun Devils and Sooners, two teams the Blue Jays most resemble.   K-State lost to Arizona State 92-90 on a neutral floor in Las Vegas and split two games with Oklahoma.
Kellis Robinett of the Kansas City Star writes: "If you like comparing results against common opponents, K-State has a slight edge. Both teams pummeled USC Upstate, but the Wildcats swept Baylor while the Bluejays lost to the Bears on a neutral floor."
The Wildcats look to be a good bracket buster here but how far can they go?
SCROLL DOWN FOR THE LATEST ODDS AND GET LIVE ODDS HERE
Date Time
#
Team
Spread
Total
Money Line
NCAA BASKETBALL - MEN - Mar 13
NCAA TOURNAMENT - (FIRST FOUR)
UD ARENA - DAYTON, OH
03/13/2018
543
LONG ISLAND
+5-105
o137-110
+190
15:40:00
544
RADFORD
-5-115
u137-110
-230
03/13/2018
545
ST. BONAVENTURE
+3½-110
o154½-110
+150
18:10:00
546
UCLA
-3½-110
u154½-110
-170
COLLEGE BASKETBALL NIT - (FIRST ROUND)
BOTTOM TEAMS ARE HOME
03/13/2018
547
NORTHERN KENTUCKY
+8-110
o147½-110
+315
16:00:00
548
LOUISVILLE
-8-110
u147½-110
-375
03/13/2018
549
WAGNER
+13-110
o138½-110
 
16:00:00
550
BAYLOR
-13-110
u138½-110
 
03/13/2018
551
VERMONT
+6-110
o137-110
+220
17:00:00
552
MIDDLE TENN ST
-6-110
u137-110
-260
03/13/2018
553
BOSTON COLLEGE
+5-105
o160½-110
+190
17:00:00
554
WESTERN KENTUCKY
-5-115
u160½-110
-230
03/13/2018
555
FLA GULF COAST
+10½-110
o159½-110
 
18:00:00
556
OKLAHOMA STATE
-10½-110
u159½-110
 
03/13/2018
557
HAMPTON
+20½-110
o151½-110
 
18:00:00
558
NOTRE DAME
-20½-110
u151½-110
 
03/13/2018
559
SE LOUISIANA
+14-110
o139-110
 
19:00:00
560
SAINT MARY'S CA
-14-110
u139-110
 
03/13/2018
561
RIDER
+11½-110
o159-110
 
19:00:00
562
OREGON
-11½-110
u159-110
 
03/13/2018
563
NC ASHEVILLE
+16-110
o152-110
 
20:00:00
564
USC
-16-110
u152-110
 
CBI TOURNAMENT - FIRST ROUND
BOTTOM TEAMS ASRE HOME
03/13/2018
567
EASTERN WASHINGTON
+7-110
o147½-110
+270
18:00:00
568
UTAH VALLEY
-7-110
u147½-110
-330
NCAA BASKETBALL - MEN - Mar 14
NCAA TOURNAMENT - (FIRST FOUR)
UD ARENA - DAYTON, OH
03/14/2018
609
NC CENTRAL
+5-110
o147-110
+185
15:40:00
610
TEXAS SOUTHERN
-5-110
u147-110
-225
03/14/2018
611
ARIZONA STATE
-1½-105
o143½-110
-120
18:10:00
612
SYRACUSE
+1½-115
u143½-110
EV
NCAA BASKETBALL - MEN - Mar 15
NCAA TOURNAMENT - (FIRST ROUND)
PPG PAINTS ARENA - PITTSBURGH, PA
03/15/2018
721
ALABAMA
+2-115
o141½-110
+110
18:20:00
722
VIRGINIA TECH
-2-105
u141½-110
-130
03/15/2018
723
OKLAHOMA
+2-110
o158-110
+120
09:15:00
724
RHODE ISLAND
-2-110
u158-110
-140
03/15/2018
725
IONA
+19½-110
o157-110
 
11:45:00
726
DUKE
-19½-110
u157-110
 
NCAA TOURNAMENT - (FIRST ROUND)
INTRUST BANK ARENA - WICHITA, KS
03/15/2018
727
PENNSYLVANIA
+14-110
o146½-110
 
11:00:00
728
KANSAS
-14-110
u146½-110
 
03/15/2018
729
NC STATE
+2½-110
o157-110
+125
13:30:00
730
SETON HALL
-2½-110
u157-110
-145
03/15/2018
731
SAN DIEGO STATE
+4-110
o142½-110
+160
16:20:00
732
HOUSTON
-4-110
u142½-110
-185
03/15/2018
733
MONTANA
+11-110
o135-110
 
18:50:00
734
MICHIGAN
-11-110
u135-110
 
NCAA TOURNAMENT - (FIRST ROUND)
AMERICAN AIRLINES CENTER - DALLAS, TX
03/15/2018
735
LOYOLA CHICAGO
+1½-110
o134-110
 
12:10:00
736
MIAMI FLORIDA
-1½-110
u134-110
 
03/15/2018
737
WRIGHT STATE
+13-110
o132-110
 
09:40:00
738
TENNESSEE
-13-110
u132-110
 
03/15/2018
741
STEPHEN F. AUSTIN
+10½-105
o137-110
 
16:25:00
742
TEXAS TECH
-10½-115
u137-110
 
NCAA TOURNAMENT - (FIRST ROUND)
TACO BELL ARENA - BOISE, ID
03/15/2018
743
DAVIDSON
+5½-110
o143-110
+205
16:10:00
744
KENTUCKY
-5½-110
u143-110
-245
03/15/2018
745
BUFFALO
+8½-110
o158-110
+363
18:40:00
746
ARIZONA
-8½-110
u158-110
-438
03/15/2018
747
SOUTH DAKOTA ST
+7½-105
o146½-110
+325
13:00:00
748
OHIO STATE
-7½-115
u146½-110
-395
03/15/2018
749
NC GREENSBORO
+12½-110
o135½-110
 
10:30:00
750
GONZAGA
-12½-110
u135½-110
 
NCAA BASKETBALL - MEN - Mar 16
NCAA TOURNAMENT - (FIRST ROUND)
SPECTRUM ARENA - CHARLOTTE, NC
03/16/2018
863
MD BALTIMORE CO
+22½-110
o121½-110
 
18:20:00
864
VIRGINIA
-22½-110
u121½-110
 
03/16/2018
865
KANSAS STATE
+1½-110
o144½-110
 
15:50:00
866
CREIGHTON
-1½-110
u144½-110
 
03/16/2018
867
PROVIDENCE
+3½-110
o138-110
+150
09:15:00
868
TEXAS A&M
-3½-110
u138-110
-170
03/16/2018
869
LIPSCOMB
+19½-110
o160½-110
 
11:45:00
870
NORTH CAROLINA
-19½-110
u160½-110
 
NCAA TOURNAMENT - (FIRST ROUND)
LITTLE CAESARS ARENA - DETROIT, MI
03/16/2018
871
BUTLER
-1½-105
o151-110
 
12:10:00
872
ARKANSAS
+1½-115
u151-110
 
03/16/2018
873
CS FULLERTON
+21-110
o145-110
 
09:40:00
874
PURDUE
-21-110
u145-110
 
03/16/2018
877
BUCKNELL
+14½-110
o148½-105
 
16:10:00
878
MICHIGAN STATE
-14½-110
u148½-115
 
NCAA TOURNAMENT - (FIRST ROUND)
BRIDGESTONE ARENA - NASHVILLE, TN
03/16/2018
879
TEXAS
+1-110
o143½-110
 
13:30:00
880
NEVADA
-1-110
u143½-110
 
03/16/2018
881
GEORGIA STATE
+13½-110
o130½-110
 
11:00:00
882
CINCINNATI
-13½-110
u130½-110
 
03/16/2018
885
FLORIDA STATE
-1-110
o147½-110
 
18:50:00
886
MISSOURI
+1-110
u147½-110
 
NCAA TOURNAMENT - (FIRST ROUND)
VIEJAS ARENA - SAN DIEGO, CA
03/16/2018
887
MURRAY STATE
+10-110
o146-110
 
13:00:00
888
WEST VIRGINIA
-10-110
u146-110
 
03/16/2018
889
MARSHALL
+11½-110
o166-110
 
10:30:00
890
WICHITA STATE
-11½-110
u166-110
 
03/16/2018
891
NEW MEXICO STATE
+4½-110
o134-110
+170
18:55:00
892
CLEMSON
-4½-110
u134-110
-200
03/16/2018
893
COLL OF CHARLESTON
+9-110
o148½-110
 
16:25:00
894
AUBURN
-9-110
u148½-110
 
- Don Shapiro, Gambling911.com