The red hot Buffalo Bulls are looking to shock again Saturday versus a number 5 Kentucky team that is not among the greatest that have been part of this program in modern times.  The Bulls pay $20 for every $10 bet on the money line and are a +5.5 underdog Against The Spread.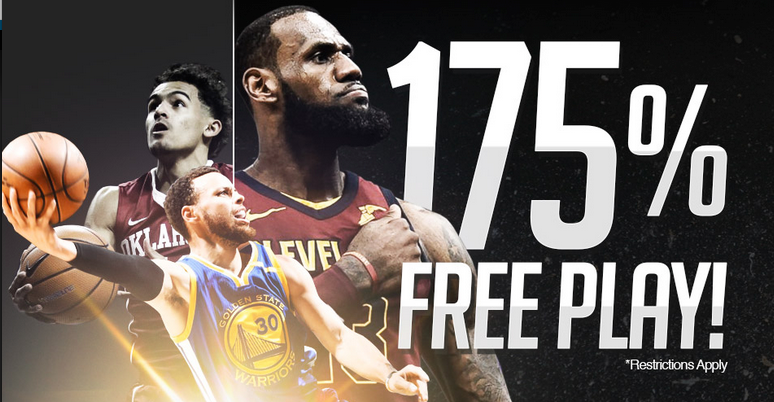 The Wildcats just squeaked by Davidson with a final score of 78-73.  Fifth-seeded Kentucky all but ignored the arc Thursday night and failed to make a 3 for the first time in nearly 30 years.  The 0-for-6 effort snapped the program's nation-best streak of 1,047 games with a 3 that began Nov. 26, 1988.
Kevin Knox led the Wildcats (25-10) with 25 points, as they pulled away after 12th-seeded Davidson (21-12) tied things at 54 with 8:01 remaining.
Number 13-seed Buffalo didn't just win against Arizona.  Much like another big underdog UMBC did Friday night against number one seed Virginia, the Bulls destroyed their favored opponent.
Heading into this week's Big Dance, Gambling911.com believed Buffalo was among the strongest of the potential Cinderella teams playing in the tournament.
Junior guard C.J. Massinburg and junior forward Nick Perkins had been averaging at least 16 points per game, plus they have an all-MAC second-teamer in 6-foot-7 junior wing (Jeremy Harris) who led all MAC players during conference play by draining 46.3 percent of his 108 three-point attempts.  The Bulls make 9.6 threes a game, the 31st most in the NCAA.
Scroll Down for More
All the ingredients are in place for this Bulls team to excel over a Wildcats squad that has had some success covering the current spread over their last ten, though they were unable to win by more than five points in their last two victories.  Kentucky has, however, covered the posted spread in eight of their last ten.  They are clicking at just the right time.
For Buffalo, this city is no longer just about the Bills and the Sabres.
"People were running outside with their shirts off. It was snowing. People were just going crazy. It's insane," UB Student Athlete, Max Michel said of the excitement surrounding the Bulls.
Buffalo would pay $150,000 on a $100 bet if they were to somehow go onto win the Championship.
NCAA BASKETBALL - MEN - Mar 17
NCAA TOURNAMENT - SECOND ROUND
PPG PAINTS ARENA - PITTSBURG,PA
03/17/2018
523
RHODE ISLAND
+9-110
o148½-110
+395
11:40:00
524
DUKE
-9-110
u148½-110
-495
03/17/2018
525
ALABAMA
+11-110
o149½-110
 
09:10:00
526
VILLANOVA
-11-110
u149½-110
 
NCAA TOURNAMENT - SECOND ROUND
INTRUST BANK ARENA - WICHITA,KS
03/17/2018
527
SETON HALL
+5½-110
o154-110
+200
16:10:00
528
KANSAS
-5½-110
u154-110
-240
03/17/2018
529
HOUSTON
+3½-110
o133-110
+140
18:40:00
530
MICHIGAN
-3½-110
u133-110
-160
NCAA TOURNAMENT - SECOND ROUND
AMERICAN AIRLINES CENTER - DALLAS,TX
03/17/2018
531
LOYOLA CHICAGO
+6-110
o130-110
+210
15:10:00
532
TENNESSEE
-6-110
u130-110
-250
03/17/2018
533
FLORIDA
+1½-110
o134-110
 
17:40:00
534
TEXAS TECH
-1½-110
u134-110
 
NCAA TOURNAMENT - SECOND ROUND
TACO BELL ARENA - BOISE,ID
03/17/2018
535
OHIO STATE
+3½-110
o141-110
+155
16:45:00
536
GONZAGA
-3½-110
u141-110
-175
03/17/2018
537
BUFFALO
+5½-115
o155-110
+210
14:15:00
538
KENTUCKY
-5½-105
u155-110
-250
NIT TOURNAMENT - SECOND ROUND
BOTTOM TEAMS ARE HOME
03/17/2018
539
PENN STATE
+6-110
o140½-110
+195
09:00:00
540
NOTRE DAME
-6-110
u140½-110
-235
COLLEGE INSIDER TOURNAMENT - SECOND ROUND
BOTTOM TEAMS ARE HOME
03/17/2018
547
PORTLAND STATE
+6½-110
o156-110
+230
19:00:00
548
SAN DIEGO
-6½-110
u156-110
-270
NCAA BASKETBALL - MEN - Mar 18
NCAA TOURNAMENT - (SECOND ROUND)
SPECTRUM ARENA - CHARLOTTE, NC
03/18/2018
709
TEXAS A&M
+6-110
o151-110
+222
14:15:00
710
NORTH CAROLINA
-6-110
u151-110
-262
03/18/2018
711
MD BALTIMORE CO
+10-110
o135½-110
+425
16:45:00
712
KANSAS STATE
-10-110
u135½-110
-545
NCAA TOURNAMENT - (SECOND ROUND)
LITTLE CAESARS ARENA - DETROIT, MI
03/18/2018
713
BUTLER
+3½-110
o143½-110
+150
09:10:00
714
PURDUE
-3½-110
u143½-110
-170
03/18/2018
715
SYRACUSE
+8-110
o129½-110
+304
11:40:00
716
MICHIGAN STATE
-8-110
u129½-110
-364
NCAA TOURNAMENT - (SECOND ROUND)
BRIDGESTONE ARENA - NASHVILLE, TN
03/18/2018
717
NEVADA
+7-110
o137-110
+249
15:10:00
718
CINCINNATI
-7-110
u137-110
-309
03/18/2018
719
FLORIDA STATE
+6-110
o159-110
+222
17:40:00
720
XAVIER
-6-110
u159-110
-262
NCAA TOURNAMENT - (SECOND ROUND)
VIEJAS ARENA - SAN DIEGO, CA
03/18/2018
721
MARSHALL
+12-110
o159½-110
 
18:40:00
722
WEST VIRGINIA
-12-110
u159½-110
 
03/18/2018
723
CLEMSON
+1-110
o146½-110
+105
16:10:00
724
AUBURN
-1-110
u146½-110
-125
NIT TOURNAMENT - (SECOND ROUND)
BOTTOM TEAMS ARE HOME
03/18/2018
725
MISSISSIPPI STATE
+6-110
o137½-110
 
09:00:00
726
BAYLOR
-6-110
u137½-110
 
03/18/2018
727
OREGON
+5-110
o152½-110
 
13:30:00
728
MARQUETTE
-5-110
u152½-110
 
COLLEGE INSIDER TOURNAMENT - (SECOND ROUND)
BOTTOM TEAMS ARE HOME
03/18/2018
729
DRAKE
+7-110
o154-110
 
14:00:00
730
NO. COLORADO
-7-110
u154-110
 
03/18/2018
733
MIDDLE TENN ST
+5-110
o143-110
 
15:30:00
734
LOUISVILLE
-5-110
u143-110
- Tyrone Black, Gambling911.com