Packers vs Eagles Predictions | NFL Week 12 Sunday Night Football Game Analysis
Published on:
Nov/27/2022
The Green Bay Packers take on the Philadelphia Eagles in a Sunday Night Football showdown. The Packers have a Hall of Fame QB in Aaron Rodgers but the offense has struggled with inexperienced wide receivers.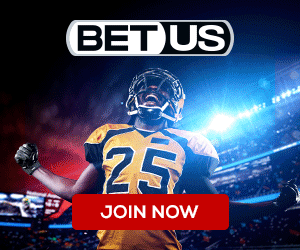 The Eagles QB Jalen Hurts has played his way into the elite QB category. He led a comeback win against the Colts last week. When these 2 teams with great QBs meet up in prime time, who will be the winning NFL pick?
The Packers are a +6.5 / +7 dog in this one. We get a number of 4.8. That's a 1.5 to 2 point overlay for Philly.
We do learn this week that Rodgers has been playing with a bad thumb (that news is not incorporated into the below video).
More specifically, Rodgers is dealing with an avulsion fracture in his right thumb.
The thumb injury first came to light when a Packers fan and podcaster named Big B asked Rodgers about the injury during his Make-A-Wish weekend, and Rodgers admitted it was broken.
BetUS host TJ Rives, and expert handicappers Chris Farley and Scott Kellen analyze the Sunday Night Football Green Bay Packers vs Philadelphia Eagles. They'll go over the latest football betting trends, and best value NFL odds available and share their football expert predictions for this NFL Week 12 game.
- Don Shapiro, Gambling911.com