Kentucky vs. Ole Miss Prop Bets October 1
Published on:
Sep/30/2022
Gambling911.com has your Kentucky vs. Ole Miss prop bets.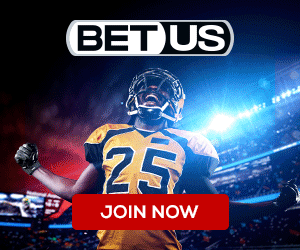 First let's take a look at the line analysis for this game.  This one opened at Mississippi -6 and has moved to -7.  Some books were moving back down to -6.5 as 75% of the action coming into Saturday was coming in on Kentucky.
We get a number of Rebels 6.54 so this line is actually right on the money.
There have been two meetings of these teams recently (2020 and 2017) with Ole Miss winning by 1 point and 3, respectively.
Ole Miss as a home favorite since 2017 has gone 43-16 Straight Up (72.9%), which is not terribly impressive if you were thinking about a moneyline wager.  Kentucky as an away underdog over this period Straight Up is 7-11, again not overly impressive.
The Rebels are 12-3-1 Against The Spread in their last 16 games after accumulating less than 170 yards passing in their previous game.
Kentucky Wildcats vs. Ole Miss Rebels Prop Bets
Sat, Oct 01, 2022 EST
Rot     Will Levis (KEN) Total Passing Yards     Moneyline
801     Over  236½  Passing Yards     -115
802     Under  236½  Passing Yards     -115
Must Start for action.
Rot     Will Levis (KEN) Total Touchdown Passes     Moneyline
805     Over  1½  TD Passes     -155
806     Under  1½  TD Passes     +125
Must Start for action.
Rot     Will Levis (KEN) Total Interceptions     Moneyline
807     Over  ½  Interceptions     -115
808     Under  ½  Interceptions     -115
Rot     Jaxson Dart (MIS) Total Passing Yards     Moneyline
901     Over  187½  Passing Yards     -115
902     Under  187½  Passing Yards     -115
Must Start for action.
Rot     Jaxson Dart (MIS) Total Touchdown Passes     Moneyline
905     Over  1½  TD Passes     -115
906     Under  1½  TD Passes     -115
Must Start for action.
Rot     Jaxson Dart (MIS) Total Interceptions     Moneyline
907     Over  ½  Interceptions     +135
908     Under  ½  Interceptions     -165
Must Start for action.
Rot     Jaxson Dart (MIS) Total Rushing Yards     Moneyline
909     Over  39½  Rushing Yards     -115
910     Under  39½  Rushing Yards     -115
Rot     Winning Margin     Moneyline
2019     Kentucky to win by 1-6 pts         +475
2020     Kentucky to win by 7-12 pts         +1000
2021     Kentucky to win by 13-18 pts         +2000
2022     Kentucky to win by 19-24 pts         +4000
2023     Kentucky to win by 25-30 pts         +7000
2024     Kentucky to win by 31-36 pts         +10000
2025     Kentucky to win by 37-42 pts         +11000
2026     Kentucky to win by 43 or more pts         +12500
2027     Mississippi to win by 1-6 pts         +350
2028     Mississippi to win by 7-12 pts         +375
2029     Mississippi to win by 13-18 pts         +475
2030     Mississippi to win by 19-24 pts         +800
2031     Mississippi to win by 25-30 pts         +1200
2032     Mississippi to win by 31-36 pts         +1600
2033     Mississippi to win by 37-42 pts         +2800
2034     Mississippi to win by 43 or more pts         +3000
Rot     Double Result     Moneyline
2035     Kentucky/Kentucky         +400
2036     Kentucky/Tie         +2800
2037     Kentucky/Mississippi         +600
2038     Tie/Kentucky         +2000
2039     Tie/Tie         +2800
2040     Tie/Mississippi         +1100
2041     Mississippi/Kentucky         +1100
2042     Mississippi/Tie         +3500
2043     Mississippi/Mississippi         -120
- Ean Lamb, Gambling911.com