Kansas City Chiefs vs Tampa Bay Buccaneers Betting Preview, Props October 1
Published on:
Oct/01/2022
The Kansas City Chiefs fell in a close game to the Indianapolis Colts. The Tampa Bay Buccaneers fell in a close game against the Green bay Packers. Now they meet on Sunday Night Football.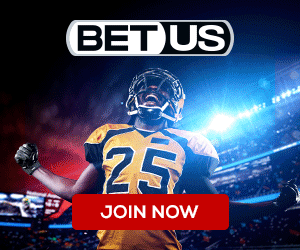 The line on this Sunday night game had moved from Tampa bay -2.5 to -1, keeping in mind that there was some doubt as to whether this game would be played in Tampa Bay due to the approach of Hurricane Ian.  That monster storm ultimately made landfall further south of the region and the game will take place at Raymond James Stadium.
We get a number of 5.59, suggesting a 3 to 4 underlay. So far this season, favorites have covered in NFL games where the line moved between the 1 and 2.5.  The favorite also covered in games where there was an underlay between 3.5 and 5 points.
BetUS host TJ Rives, and expert handicappers Las Vegas Cris and Brad Thomas analyze the Sunday Night Football game Kansas City Chiefs vs Tampa Bay Buccaneers. They'll go over the latest football betting trends, and best value NFL odds available and share their picks and expert predictions for this NFL Week 4 game.
Chiefs vs. Bucs Prop Bets
Rot     Player To Score First Touchdown     Moneyline
101     Travis Kelce (KC)         +550
102     Clyde Edwards-Helaire (KC)         +850
103     Juju Smith-Schuster (KC)         +1100
104     Mecole Hardman (KC)         +1600
105     Marquez Valdes-Scantling (KC)         +1800
106     Patrick Mahomes (KC)         +2000
107     Jerick McKinnon (KC)         +2800
108     Skyy Moore (KC)         +2800
109     Isiah Pacheco (KC)         +3300
110     Justin Watson (KC)         +3300
111     Noah Gray (KC)         +3300
112     Ronald Jones II (KC)         +3300
113     Jody Fortson (KC)         +6600
114     Michael Burton (KC)         +6600
115     Leonard Fournette (TB)         +500
116     Mike Evans (TB)         +700
117     Russell Gage (TB)         +1000
118     Chris Godwin (TB)         +1100
119     Breshad Perriman (TB)         +1200
120     Cameron Brate (TB)         +1600
121     Julio Jones (TB)         +1600
122     Scott Miller (TB)         +1600
123     Cade Otton (TB)         +1800
124     Rachaad White (TB)         +1800
125     Jaelon Darden (TB)         +2000
126     Kyle Rudolph (TB)         +2800
127     Ko Kieft (TB)         +3300
128     Ke'Shawn Vaughn (TB)         +5000
129     Tom Brady (TB)         +5000
130     Any Other Touchdown Scorer         +700
131     No Touchdown Scorer         +1000
Rot     Patrick Mahomes (KC) Total Passing Yards     Moneyline
1001     Over  264½  Passing Yards     -115
1002     Under  264½  Passing Yards     -115
Must Start for action.
Rot     Patrick Mahomes (KC) Total Completions     Moneyline
1003     Over  25½  Completions     -130
1004     Under  25½  Completions     Ev
Must Start for action.
Rot     Patrick Mahomes (KC) Total Passing Attempts     Moneyline
1005     Over  37½  Passing Attempts     -110
1006     Under  37½  Passing Attempts     -120
Rot     Tom Brady (TB) Total Completions     Moneyline
2003     Over  25½  Completions     -105
2004     Under  25½  Completions     -125
Must Start for action.
Rot     Tom Brady (TB) Total Passing Attempts     Moneyline
2005     Over  36½  Passing Attempts     -125
2006     Under  36½  Passing Attempts     -105
Must Start for action.
Rot     Tom Brady (TB) Total Touchdown Passes     Moneyline
2007     Over  1½  TD Passes     -155
2008     Under  1½  TD Passes     +125
Rot     Winning Margin     Moneyline
3089     Chiefs to win by 1-6 pts         +320
3090     Chiefs to win by 7-12 pts         +550
3091     Chiefs to win by 13-18 pts         +800
3092     Chiefs to win by 19-24 pts         +1600
3093     Chiefs to win by 25-30 pts         +2800
3094     Chiefs to win by 31-36 pts         +4000
3095     Chiefs to win by 37-42 pts         +6600
3096     Chiefs to win by 43 or More pts         +10000
3097     Buccaneers to win by 1-6 pts         +320
3098     Buccaneers to win by 7-12 pts         +550
3099     Buccaneers to win by 13-18 pts         +850
3100     Buccaneers to win by 19-24 pts         +1600
3101     Buccaneers to win by 25-30 pts         +2800
3102     Buccaneers to win by 31-36 pts         +4500
3103     Buccaneers to win by 37-42 pts         +7000
3104     Buccaneers to win by 43 or More pts         +10000
3105     Tie         +5000
- Tyrone Black, Gambling911.com