"Crazy Eddie" Nephew Sues BetMGM Claiming Online Casino Glitches Led to Losses
Published on:
Sep/29/2022
Shockingly plaintiff is alleged to have gambled in excess of $24 million in 2019 and $5 million during a 6-day period in 2020

Company that is subject of the suit was handed down record £17mn fine for failure to adhere to social responsibility and anti-money laundering (AML) safeguards

The plaintiff is the nephew of a legendary electronic store chain operator who was sentenced to eight years in prison for securities fraud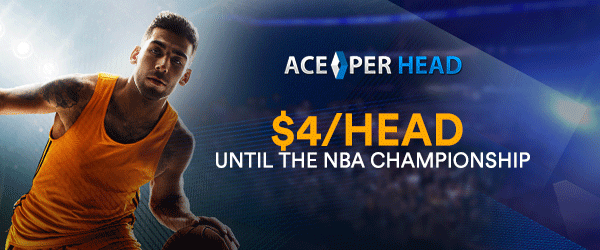 The nephew of a legendary electronics store mogul is suing online gambling firm BetMGM over what he claims were casino game technical glitches that resulted in extensive losses.
The suit, filed in the Supreme Court of New Jersey, alleges technical issues were not addressed and bonus money was awarded instead.  In addition to various civil claims, it accuses BetMGM, MGM Resorts, Entain and the Borgata casino of consumer fraud, racketeering and gross negligence.
Sam Antar, who is the nephew of Crazy Eddie co-founder Eddie Antar, claims that he was often disconnected when he appeared to have a favorable hand and, despite attempts to get the issues resolved, was instead compensated with bonuses averaging $30,000 per month deposited into his wagering account over a month's long period.
The plaintiff is described in the suit as a "middle-aged family man who was compulsive and vulnerable gambler struggling with gambling addiction".
Antar had previously been on a self-inclusion list of gamblers but opted to take his name off in 2018.  According to the suit, defendents were aware of his name being on the list as well as his subsequent removal.
The plaintiff began gambling once again some time in 2019 on both the company's online casino and in the physical casino, specifically the Borgata in Atlantic City.  Borgata soon after invited Antar to be part of its VIP rewards program called "NOIR".  According to the company's own website, "NOIR" gives customers "the best of everything, including premium customer support, and a dedicated VIP host for online gambling activities". 
The complaint further describes how Antar would gamble nonstop up to 24 hours a day, all days of the week, and wagered various amounts of money from different devices in numerous locations within the state of New Jersey. 
The primary games played were live dealer blackjack and online slots.  New Jersey is one a handful of U.S. states that offers legalized online casino games in addition to sports betting, the later of which is now regulated in more than half the states.
One of the more eye-popping claims appearing in the suit is that Antar gambled in excess of $24 million in 2019 and, in 2020, bet $5 million in a 6-day period.  During a 9-month period the plaintiff placed over 100,000 online bets ranging up to $5,000.
Company was Awarded as "Most Socially Responsible"
BetMGM is a venture launched with Entain, an Isle of Man-based company that was recently fined £17mn for failure to adhere to social responsibility and anti-money laundering (AML) safeguards.  Entain had been cited in years prior for similar violations.
A company statement read in part following receipt of the hefty fine: "GVC acknowledges and regrets that certain legacy systems and processes in place in the Ladbrokes and Coral operations during the period 2014-2017 did not adequately meet the regulatory requirements in respect to social responsibility and anti-money laundering ("AML") safeguards."
Entain CEO, Kenneth Alexander released a statement following the punitive measures: "Soon after the acquisition of Ladbrokes Coral following meetings and ongoing enquiries by the Gambling Commission, it became clear to GVC that there had been historic compliance failures within certain areas of the operations. Working closely with the Gambling Commission and an independent firm of solicitors, GVC facilitated a thorough, prompt and far-reaching investigation, which has led to today's settlement. These historical failings were unacceptable and since the acquisition, I have overseen a systematic review of the enlarged Group's player protection procedures and the individuals responsible for these problems have exited the business. I am confident that, we now have in place a robust and industry leading approach to player protection.
"More broadly, GVC is determined to take the lead in the critical area of responsible gambling, and is taking decisive, tangible action across a range of initiatives. This includes our recent voluntary commitment to increase funding for research, education and treatment projects ten-fold, as well as our decision to end all sponsorship deals that promote our brands on UK football shirts or on pitch-side advertising hoardings. However, there is more to be done and social responsibility and we will continue to work with other gambling companies and the Gambling Commission to raise operating standards."
In an ironic twist, Entain executives celebrated being awarded "Most Socially Responsible Gambling Company" at this month's SBC Summit in Barcelona. 
It's Insane!
The plaintiff's uncle operated a 1980's electronic store chain that was especially popular in the New York City area for its commercials featuring radio DJ Jerry Carroll as the pitchman.  The ad campaign was notable for its famous line "his prices are insane", always delivered in a frezied manner.
In February 1987, the United States Attorney's Office for the District of New Jersey commenced a federal grand jury investigation into the financial activities of Crazy Eddie alleging violations of federal securities laws by certain Crazy Eddie officers and employees. Eddie Antar was ultimately charged with a series of crimes and fled to Israel in 1990 but was ultimately returned to the United States in January 1993 to stand trial.
Though his 1993 conviction on fraud charges was overturned, he would eventually plead guilty in 1996 and, in 1997, was sentenced to eight years in prison and fined. Eddie Antar passed away in 2016.
- Alejandro Botticelli, Gambling911.com