Arizona Cardinals vs Carolina Panthers Prop Bets October 2, 2022
Published on:
Oct/01/2022
The Arizona Cardinals lost to the LA Rams in Week 3, 20-12. The Carolina Panthers got their first win of the season versus division foes the New Orleans Saints. One of these two teams will improve to 2-2. The BetUS experts offer their insights to find the winning NFL pick for this game below.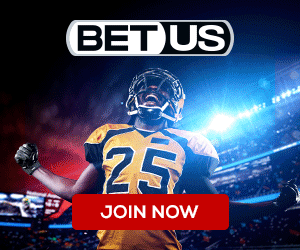 The line on this game has moved between Carolina -1 and -2.5 all week, making it among the more fluid movements in the NFL.   Some books had the Cardinals favored and seeing better than 80% of the action.
We actually get a number of Arizona -1.98, indicating the wrong team is favored here.
Though the BetUS crew may think differently, we here at Gambling911.com are leaning on Arizona for this one.  Carolina also has some injury woes they are dealing.  Christian McCaffrey potentially missing this game has played some role in the dramatic line shifts.
BetUS host TJ Rives, and expert handicappers Las Vegas Cris and Brad Thomas dive deeper into this one by analyzing both teams strengths and weaknesses.
Cardinals vs. Panthers Prop Bets
Rot     Player To Score First Touchdown     Moneyline
101     James Conner (ARZ)         +650
102     Kyler Murray (ARZ)         +1100
103     Marquise Brown (ARZ)         +1200
104     Zach Ertz (ARZ)         +1200
105     Darrel Williams (ARZ)         +1400
106     Greg Dortch (ARZ)         +1400
107     Eno Benjamin (ARZ)         +1800
108     Rondale Moore (ARZ)         +2000
109     Andy Isabella (ARZ)         +3300
110     Stephen Anderson (ARZ)         +5000
111     Keaontay Ingram (ARZ)         +6600
112     Maxx Williams (ARZ)         +6600
113     Jonathan Ward (ARZ)         +10000
114     Trey McBride (ARZ)         +10000
115     Christian McCaffrey (CAR)         +450
116     DJ Moore (CAR)         +800
117     Robby Anderson (CAR)         +1000
118     Baker Mayfield (CAR)         +2200
119     Shi Smith (CAR)         +2200
120     Ian Thomas (CAR)         +2800
121     Laviska Shenault Jr. (CAR)         +2800
122     Rashard Higgins (CAR)         +2800
123     Chuba Hubbard (CAR)         +3300
124     D'Onta Foreman (CAR)         +3300
125     Tommy Tremble (CAR)         +3300
126     Terrace Marshall Jr. (CAR)         +4000
127     Giovanni Ricci (CAR)         +6600
128     Stephen Sullivan (CAR)         +10000
129     Any Other Touchdown Scorer         +700
130     No Touchdown Scorer         +10000
Rot     Kyle Murray (ARZ) Total Passing Yards     Moneyline
1001     Over  236½  Passing Yards     -115
1002     Under  236½  Passing Yards     -115
Must Start for action.
Rot     Kyle Murray (ARZ) Total Completions     Moneyline
1003     Over  23½  Completions     -105
1004     Under  23½  Completions     -125
Must Start for action.
Rot     Kyle Murray (ARZ) Total Passing Attempts     Moneyline
1005     Over  35½  Passing Attempts     -115
1006     Under  35½  Passing Attempts     -115
Rot     Baker Mayfield (CAR) Total Passing Yards     Moneyline
2001     Over  203½  Passing Yards     -115
2002     Under  203½  Passing Yards     -115
Must Start for action.
Rot     Baker Mayfield (CAR) Total Completions     Moneyline
2003     Over  18½  Completions     -120
2004     Under  18½  Completions     -110
Must Start for action.
Rot     Baker Mayfield (CAR) Total Passing Attempts     Moneyline
2005     Over  29½  Passing Attempts     -130
2006     Under  29½  Passing Attempts     Ev
Must Start for action.
Rot     Baker Mayfield (CAR) Total Touchdown Passes     Moneyline
2007     Over  1½  TD Passes     +170
2008     Under  1½  TD Passes     -210
Rot     Winning Margin     Moneyline
3089     Cardinals to win by 1-6 pts         +320
3090     Cardinals to win by 7-12 pts         +550
3091     Cardinals to win by 13-18 pts         +900
3092     Cardinals to win by 19-24 pts         +1800
3093     Cardinals to win by 25-30 pts         +3500
3094     Cardinals to win by 31-36 pts         +5000
3095     Cardinals to win by 37-42 pts         +8000
3096     Cardinals to win by 43 or More pts         +10000
3097     Panthers to win by 1-6 pts         +300
3098     Panthers to win by 7-12 pts         +500
3099     Panthers to win by 13-18 pts         +800
3100     Panthers to win by 19-24 pts         +1600
3101     Panthers to win by 25-30 pts         +2800
3102     Panthers to win by 31-36 pts         +4500
3103     Panthers to win by 37-42 pts         +7000
3104     Panthers to win by 43 or More pts         +10000
3105     Tie         +5000
- Don Shapiro, Gambling911.com