It's War! Underdog Fantasy Founder Tears Into DraftKings, FanDuel, Says New Sportsbook Coming
Published on:
Aug/10/2023
Underdog Fantasy founder Jeremy Levy is not about to sit down and let the likes of DraftKings and FanDuel roll over him.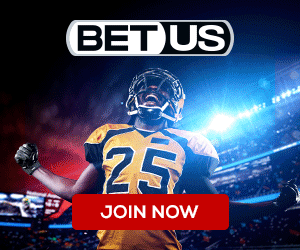 In recent weeks, representatives from FanDuel in particular accused Underdog Fantasy of operating an online sports betting platform under the guise of a Daily Fantasy Sports site.
Levy tweeted on Wednesday:
"I couldn't be more excited about Underdog. BBM IV's the largest fantasy contest ever. Our Pick'em games are wildly popular. Our new vision for sports betting comes soon. @FanDuel & @DraftKings want to take all that away from you. You should know what they're trying to do."
Levy has accused both companies of working behind the scenes to undermine Underdog.
"FanDuel and DraftKings are coordinating their lobbyists, market power, partners and years of political contributions to try to stop us and other fantasy companies. Why? We're beating them in fantasy, and we're not stopping there.
"They can't raise their own game because they can't innovate. If you've seen their Best Ball product vs ours, you get it. If you've been limited to near-zero on their stale casino sportsbooks, you get it.
"FanDuel and DraftKings are having conversations in back rooms across the country. They don't want this to be out in the open because the truth embarrasses them. They've become just like the establishment we fought - together - years ago to save fantasy sports.
"FanDuel and DraftKings have been trying for the past year to slow us, but they're failing because our games operate squarely within the laws. Our games are approved by regulators and defined as fantasy in many states, including those where they regulate both fantasy and betting."
Underdog Fantasy has already surpassed FanDuel Fantasy in overall downloads in the last twelve months.  PrizePicks has surpassed both FanDuel Fantasy and DraftKings Fantasy.
"This fight could determine the future of sports games. On one side, innovators like us, PrizePicks, and Sleeper. On the other side, the FanDuel/DraftKings monopoly trying to make it so your only choice is to play with them. Make no mistake, if they win, that's the future.
"We're not turning away from the fight. We're named Underdog for a reason. Though FanDuel and DraftKings want us distracted from our mission, we won't let that happen. What's most important is that we keep building sports games for you to enjoy. We'll continue to do just that."
Levy's remarks come one week after the state of Wyoming appears to have bowed to the FanDuel/DraftKings duopoly, ordering both Underdog Fantasy and PrizePicks to leave the state.
"The Wyoming Gaming Commission became aware that your business offers gambling on sporting events to Wyoming residents," both letters read, "Specifically, your business purports to offer fantasy sports contests but, in reality, the offering appears to fall under the exact definition of "sports wagering" as defined in Wyo. Stat. Ann. § 9-24-101(a)(xii). This offering may violate Wyoming's gambling laws found inWyo. Stat. Ann. §§ 6-7-101 through -104, §§ 9-24-101 through -106, and Wyoming Gaming Commission's Online Sports Wagering Rules, Chapters 1 through -9."
- Gilbert Horowitz, Gambling911.com