Is Underdog Fantasy a Sports Betting Site? Wyoming Says 'Yes', Orders Them Out
Published on:
Aug/01/2023
Wyoming orders Underdog Fantasy, PrizePicks to stop doing business in the Cowboy State

"Specifically, your business purports to offer fantasy sports contests but, in reality, the offering appears to fall under the exact definition of "sports wagering"

PrizePicks DFS app has now overtaken both the DraftKings and FanDuel DFS products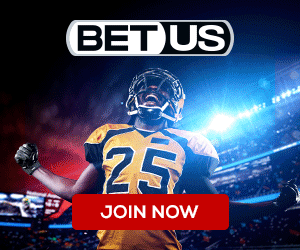 Underdog Fantasy and similar hybrid daily fantasy sports sites have come under fire of late for offering what is called a "prop-style, player vs. house games" that mostly mimics the player prop bets offered by popular sportsbook brands.
Wyoming regulators accused Underdog Fantasy and PrizePicks of offering products that "fall under the exact definition of sports wagering".
That state has filed a cease and desist order, demanding the two DFS sites stop doing business in Wyoming.
"The Wyoming Gaming Commission became aware that your business offers gambling on sporting events to Wyoming residents," both letters read, "Specifically, your business purports to offer fantasy sports contests but, in reality, the offering appears to fall under the exact definition of "sports wagering" as defined in Wyo. Stat. Ann. § 9-24-101(a)(xii). This offering may violate Wyoming's gambling laws found inWyo. Stat. Ann. §§ 6-7-101 through -104, §§ 9-24-101 through -106, and Wyoming Gaming Commission's Online Sports Wagering Rules, Chapters 1 through -9."
Penalties for those violations include fines as high as $3 million and up to 3 years of jail time, according to the letters.
Traditional daily fantasy sports models, made famous by the likes of DraftKings and FanDuel over the past ten years, involve games where users go up against the house, not fellow players.  Gambling911.com in fact helped organize the first DFS conference in Miami back in 2015 for which DraftKings was the feature speaker.  Most of the early players in the space are no longer around. 
It's not helping matters that FanDuel has presumably raised the issue with regulators based on public proclamations.  And it is easy to understand why FanDuel might not be happy with their newest competition.
Neither Prizepicks or Underdog Fantasy are required to pay the exorbitant licensing fees charged by state regulators.  They also don't have to adhere to the tax rate stipulated by state regulators for sportsbooks.  In New York, where Prizepicks still operates, sports betting companies like FanDuel and DraftKings end up paying somewhere in the neighborhood of 50 percent.  New York has a 6.50 percent to 7.25 percent corporate income tax rate.
New York daily fantasy sports sites must register with the New York State Gaming Commission before offering real-money contests.  DFS sites operating in New York State must pay an additional tax, though it is nowhere near that of a sportsbook operator.  It's just 15.5% tax on revenue.
Perhaps more importantly, both sites are beginning to eat up FanDuel and DraftKings valuable market share.  And we're not talking about those latter companies DFS market share.  PrizePicks at least has already conquered that space.
FanDuel's estimated app downloads for its DFS product last year according to Apptopia were 1.2 million, DraftKings were 2.5 million.  Compare that with Underdog Fantasy at 1.5 million, still slightly less than DraftKings, and PrizePicks blowing the three companies out of the water at 4.7 million.
Last year, PrizePicks downloads were slightly greater than half that of both the DraftKings and FanDuel's sportsbook apps.  DraftKings Sportsbook had 8.4 downloads while the FanDuel Sportsbook were 8.8 million.
PrizePicks increasing dominance is also revealing within recent search inquiries.
Over the last three months, searches for DraftKings in Google specific to the state of Alabama were 235.  PrizePicks saw 287 searches in just the last 28 days.  Both companies offer their DFS platforms in the state.  Search inquiries obtained by Gambling911.com do not differentiate between the daily fantasy sports and the sportsbook.  We would note that DraftKings does not offer its sports betting app in the state, though it does advertise here via nationally televised sports programming.
It was just last week we asked the question Is PrizePicks really a sports betting app? 
We posed that question after FanDuel's Head of US State Gov Relations, Cesar Fernandez blasted DFS sites like PrizePicks and Underdog Fantasy for "pretending to be daily fantasy sports sites," as he implied before last week's National Council of Legislators From Gaming States (NCLGS).  That was followed by a scathing article in the Wall Street Journal seemingly supporting Fernandez' notion.  We should note that the notice from Wyoming regulators to Underdog Fantasy and Prizepicks was sent out a week prior to Fernandez's remarks.
Jason Barclay, PrizePicks legal officer, said last week the company has "no interest in being a sportsbook".  And who can blame him with the amount of tax and licensing fees they are saving.  In the end, it's really up to the regulators to decide, and Wyoming is not the only state sounding the alarm.
Maryland and Virginia recently breached the subject with PrizePicks.  That company immediately exited both markets.
For not it might not matter.  Underdog Daily Fantasy and PrizePicks both operate in at least a dozen states that have no regulatory body pertaining to sports wagering, including the three most populous states of California, Texas and Florida.  It's noteworthy to mention that Wyoming is the least populated of the 50 US states.
- Alejandro Botticelli, Gambling911.com