Is PrizePicks Really a Sports Betting App? FanDuel Says Yes
Published on:
Jul/17/2023
Regulated sportsbooks in the US appear to be shifting their attention away from offshore gambling sites and more towards their stateside competition.  We're not talking about the local bookies.  We're talking about daily fantasy sports sites.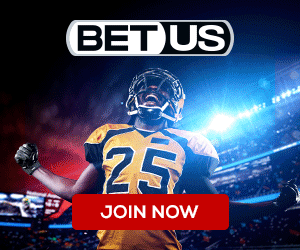 FanDuel's Head of US State Gov Relations, Cesar Fernandez, blasted DFS sites like PrizePicks and Underdog Fantasy for "pretending to be daily fantasy sports sites," as he implied before last week's National Council of Legislators From Gaming States (NCLGS).
Well, he didn't exactly mince words. 
"There are companies today posing as fantasy sports operators and they are running illegal sportsbooks"
"There are companies today posing as fantasy sports operators and they are running illegal sportsbooks" - Cesar Fernandez, Head of US State Gov Relations for @FDSportsbook during today's @NCLGS panel. Oh how times have changed.

— Jessica Welman (@jesswelman) July 13, 2023
Companies like PrizePicks are not subject to the same type of stringent review and licensing process as are the state-regulated sportsbooks.  Likewise, they do not have to pay the same type of obscene tax rate found in states like New York and Pennsylvania.  They also advertise extensively in all US states, even those jurisdictions where sports betting is not yet regulated.  We would note that DraftKings and FanDuel do the same, however, both promote their respective sportsbooks in addition to their dfs websites.
PrizePicks offers what might be referred to as a hybrid dfs product, one that comes closest to actual sports wagering.  They would still argue that the product offering is a form of contest.
The PrizePicks model works like this: Customers attempt to correctly pick the Over/Under performance for between 2 and 6 players.  The more picks they correctly predict, the more money they win.  But the more likely they are to lose as well.  Each of these player predictions must come through for their submission to be declared a winner.  In this sense, the concept is nearly identical to a parlay in sports gambling.   If anyone has followed the saga of DraftKings of late, it is clear that the company heavily banks on parlay bets in hopes of one day turning a profit.
DraftKings, FanDuel and the like have reasons to be worried about PrizePicks.  Last August, they were chosen the fastest-growing sports company in America as part of the 2022 Inc. 5000 List.  Gambling911.com's own internals also show PrizePicks to now be the most searched for company in the sports gambling fantasy space, recently surpassing MyBookie.
"To be recognized by Inc. as the fastest growing sports company in the country is a huge honor and speaks to the grit, ingenuity and determination from everybody at our organization." PrizePicks Co-Founder & CEO Adam Wexler said of the honor last year. "We have accomplished this feat primarily as a result of our highly-efficient customer acquisition engine and premium unit economics, all while operating near breakeven levels and primarily leveraging revenue-based financing."
Responding to Jessica Welman's retweet of Fernandez' comment, WolfLine Salad Surgery (love the name) offered a valid observation.
"Technically, the 'legal Sportsbooks' are all illegal Federally. It's just that no one seems to know last 90 years of federal securities law, including @SECGov @SECEnfDirector, and this is none of the business of 'the states' except in a supporting role Uniform Securities Act 1956."
- Gilbert Horowitz, Gambling911.com