Could Trump Disqualify for New Hampshire Primary? Plus Vivek Hasn't Voted: Latest Odds
Published on:
Aug/26/2023
As BetOnline gears up for the primary season and continues to update its 2024 US presidential betting odds, New Hampshire's Secretary of State is said to be reviewing whether the GOP front runner, Donald Trump, can even appear on the ballot.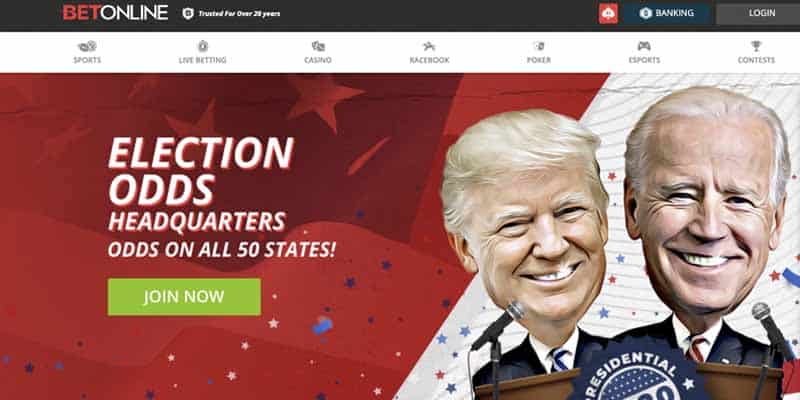 Secretary of State David Scanlan, who will oversee the first-in-the-nation presidential primary in just five months, said he's received several letters lately that urge him to take action based on a legal theory that claims the Constitution empowers him to block Trump from the ballot.
Excerpts of the letter were taken from the Boston Globe.
"Scanlan, a Republican, said he's listening and will seek legal advice to ensure that his team thoroughly understands the arguments at play. …
"'I have some in-house staff attorneys that are election experts," he said. 'I will be asking the attorney general's office for their input. And ultimately whatever is decided is probably going to require some judicial input.'" …
"Here in New Hampshire, the GOP's 2020 nominee for the first congressional district, attorney Bryant "Corky" Messner, said in a radio interview Monday that he read about the legal theory and is now thinking about suing to ensure that Scanlan enforces the Constitution against Trump.
"Scanlan said the former president — who faces four criminal indictments, including two that pertain to his attempts to subvert democracy after the 2020 election — is entitled to due process. And he said judges are better equipped than he currently is to determine whether the campaign that culminated in violence at the US Capitol on Jan. 6, 2021, triggers the 14th Amendment.
"'I view the violence as being a really unfortunate event in our history," he said. "I don't know that I'm really qualified to say whether that was an 'insurrection' or not. I think that is for the courts to decide'."
Trump was listed at +215 odds to win in 2024 while current the current US president Joe Biden is slightly favored at +215.
Vivek Ramaswamy is the +150 favorite currently to win the GOP nomination without Trump in the mix.
In an interesting development, voting records in Ohio show that Ramaswamy didn't vote in the state's primary elections in 2022 and 2023.
He's said he voted for a Libertarian in the 2004 presidential election, but did not vote in 2008, 2012 or 2016, according to Reuters.
He claims to have gone on to become a "hardcore" supporter of Trump and voted for him in 2020.   He did vote in the 2021 and 2022 general elections, records show.
- Gilbert Horowitz, Gambling911.com