Las Vegas Casino Travel Deals
That is some surprising news. The most expensive hotel-casino of Atlantic City, that cost $2.4 billions to build, is going to reopen some of its parts. Shut down in September 2014, the former Revel Casino may not be completely dead yet.
Located at the end of the Bordwalk in AC, the Revel Casino was the most expensive casino in the city. The story began in April 2, 2012 when the casino opened its doors for the first time.
Submitted by Payton on, Mar/04/2016
Breaking News
Here are today's headlines in the world of gambling and sports betting as they happen - Friday December 6, 2019.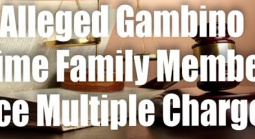 12 alleged Gambino Crime family members face charges of racketeering conspiracy, bribery, loansharking, fraud, obstruction of justice.  One individual is accused of recovering tens of thousands of dollars of a gambling debt on behalf of an Albanian organized crime figure.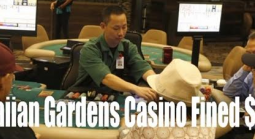 California's second-largest card room is paying state and federal regulators nearly $6 million for misleading gambling regulators and failing to do enough to deter money laundering, the state's attorney general said Thursday.