Hackers Switch to Digital Currency Perfect Money After Liberty Reserve Demise
Published on:
Aug/11/2013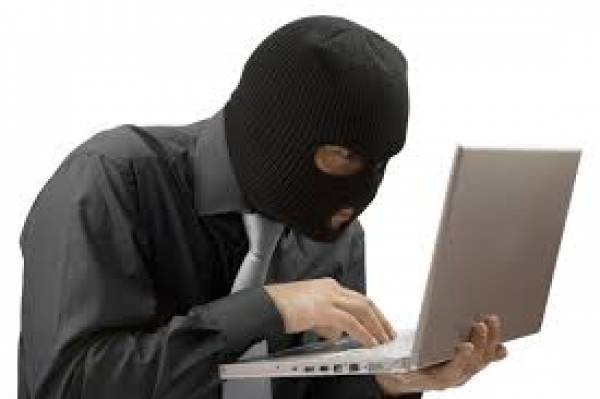 (Reuters) - Three months after a team of international law enforcement officials raided the digital currency firm Liberty Reserve, cyber experts say criminals are increasingly turning to another online currency called Perfect Money.
Idan Aharoni, the head of cyber intelligence at EMC Corp's RSA security division, said that some online scam artists and thieves are using Perfect Money's digital currency to launder money and conceal profits in much the same way they allegedly did with Liberty Reserve's currency.
On behalf of their clients, which include major financial institutions, Aharoni and his team monitor Internet forums that hackers use to sell stolen credit card information. After Liberty Reserve was taken down in May, activity on these forums initially slowed and then picked up again, with some hackers saying they would accept Perfect Money for payments, he said.
"We expected a large migration to another e-currency, and that has happened," said Aharoni, whose RSA unit sells security services to 30,000 corporations and government agencies, including the popular Secure ID tokens that protect access to computer systems.
Perfect Money, which has been in operation since at least 2007, could not be reached for comment. A request submitted through its website failed to elicit a response, and the company does not list a phone number for its offices or identify any management or employees.
Reuters could not determine who owns Perfect Money. Its website says it is based in Panama, but the Panamanian government said in a statement in January that Perfect Money does not have offices in the country and has not been issued any licenses by securities regulators to operate there.
Law enforcement agencies in the United States and around the world have expressed concerns that digital currencies, which are not tied to any particular government, are emerging as vehicles for hackers, cyber criminals and drug dealers to launder money.
Currencies like Perfect Money are governed by a single company or entity that administers the transfer of units between customers. Once a user obtains an account, he or she can transfer Perfect Money units to other users inside the system. These units can be redeemed for cash or bank credit by third-party exchange services, which are separate businesses not under control of the currency's operator.
Online vendors of all kinds can choose to accept digital currencies like Perfect Money as payment for their goods and services. But the feature that makes some digital currencies ideal for money laundering is anonymity. User identities can be kept hidden, both from each other and, with varying degrees of effort, from the currency operator itself through false names and locations.
U.S. prosecutors in May accused Liberty Reserve's Costa Rica-based operations of laundering some $6 billion in illicit profits over about seven years. Authorities arrested Liberty Reserve's principals and shuttered the firm.
Seth Ginsberg, a lawyer for former Liberty Reserve principal Mark Marmilev, who has pleaded not guilty to money laundering charges, said it is not fair for the authorities to punish his client because some customers use Liberty Reserve to hide their illicit activities.
"It's my understanding that Liberty Reserve was designed to compete with mainstream financial providers. The fact that it may have been misused by various customers should not reflect on the company," said Ginsburg.
"There is a legitimate need for alternatives to the mainstream financial market, so the fact that there's another company out there filling the void left by Liberty Reserve is not surprising."
A spokesman for the U.S. Secret Service, the U.S. law enforcement agency that focuses most closely on cyber attacks on financial institutions, declined to comment.
VIRTUAL MONEY
Venture capitalists and free market advocates have voiced strong support for online currencies such as Bitcoin, saying they are alternatives to conventional monetary systems that can burden the poorest people in the world with transaction fees.
The more due diligence that currency operators perform on their customers, mostly by verifying the personal information they submit when signing up for an account, the harder it is for criminals to use them to launder money.
According to its website, Perfect Money performs an identity check on each customer to try to identify the computer used to enter the account. It said the company collects information about each customer's online activity and monitors transactions for signs of suspicious activity.
Perfect Money is not the only payment system that cyber criminals use, experts said. Stefan Savage, a computer science professor at the University of California, said he had observed several different currencies, including Bitcoin, being used by people selling stolen credit cards in Internet hacker forums.
"Perfect Money is certainly one that comes up a lot," Savage said. "There are tons of these payment systems out there."
Patrick Murck, general counsel for The Bitcoin Foundation, declined to comment. The Foundation is a non-profit group of software developers and entrepreneurs that helps promote the use of Bitcoin as a currency. Bitcoin exists through an open-source software program and is not managed by any one company. Its supply is controlled through a computer algorithm.
A Reuters review of postings on Internet message boards for digital currencies found hackers offering to sell stolen credit cards are open about accepting Perfect Money as payment.
"If it was expected at first that the Liberty Reserve takedown would have a long-lasting, substantial effect on the level of fraud, that's not true," Aharoni said.
Tyler Moore, an assistant professor at Southern Methodist University, said a 2011 study he conducted with two other academics found that Liberty Reserve and Perfect Money were two of the most widely accepted digital currencies for online Ponzi schemes. Of 1,000 websites that linked to Perfect Money, they found 70 percent that were Ponzi schemes.
"Perfect Money seems to be a very popular choice among this subculture," Moore said. (Reporting By Emily Flitter; Editing by Matthew Goldstein, Tiffany Wu and Leslie Gevirtz)