How Do I Start a Sportsbook From Massachusetts?
Published on:
Apr/01/2023
Bookies are likely to thrive in Massachusetts with sports betting now legal.  That's because state-regulated apps will not be able to accept credit card payments and there will be no betting on in-state college teams.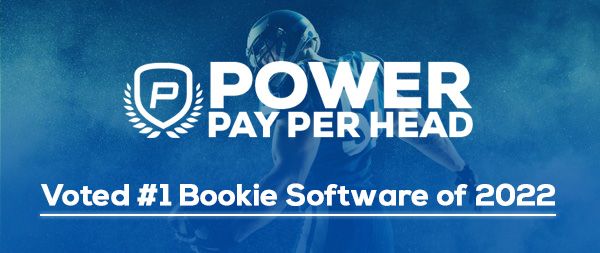 How to Start Your Online Mobile Sportsbook in Massachusetts
For a nominal fee per week, per customer, you will get a customized website for your players, 24/7 customer service (online and by phone), full odds service, live in-play wagering, betting on most international sports, full reporting, an online casino, a horse book and much more.  PowerPayPerHead is currently running a FREE 8 WEEKS promo.
There are no upfront costs such as the purchase of the software, etc...  Also no need to hire anyone other than the recommended accountant and perhaps an assistant.  Remember, you will be spending most of your time on the beach. 
Is Sports Betting Regulated in Mass?
Yes.  Sports betting was finally approved and licensed books began taking bets March 10.  However, there are not permitted to allow customers to open their accounts with a credit card or place bets that way.  That is a tremendous disadvantage going up against local bookmakers.
The apps also can't take bets on state schools.  But Massachusetts hasn't had a major presence in college sports of late.  There just won't be any betting on UMass games.
Individuals must be 21 and up, thus providing bookies an opportunity to target the 18 to 21 market. 
Tax playing with the state-regulated apps is 24% federal tax and 5% state tax.
Benefits of Betting With a Local vs. Regulated Sportsbook in Massachusetts
Local bookies provide anonymity, wagering on credit and typically accept customers 18 and up.  They also do not require extensive paperwork.  Pay per head businesses like Power Pay Per Head also provide wagering on many events and options not available at regulated books.  They also feature an online casino and racebook.  Local bookies do not report your winnings to the IRS (you still need to file your taxes).
Our first podcast has launched, click the link and don't forget to like and subscribe to our YouTube channel#collegebookie#bookies#payperheadhttps://t.co/lT17vjO9f5

— Power Pay Per Head (@powerpph) December 6, 2021
Safeguards
Never accept customers you have not fully screened beforehand.  You should either be familiar with your customers or they should contain references.  A pay per head has eliminated a number of elements of the bookmaking business once deemed to be illegal such as the operation of a wire room and the settlement of payments/collections via cash.  For example, bets are placed over a secure website with servers outside the United States.  Bets by phone are strongly discouraged. 
Pay per heads like AcePerHead also offer money transactions via Bitcoin and other cryptocurrencies that take place via the website.
Take That Extra Step:
Do not take bets over the phone.
Avoid taking on customers who reside outside your state.
Know your customers and check referrals.
Do not engage with individuals involved in any type of criminal activities.
Use cryptocurrencies, including Bitcoin Tumblers provided by AcePerHead, for secure anonymous transactions.
Keep your customers information private.
Always file your taxes.
Today's pay per head businesses are regular sponsors on your favorite search engines so they enjoy maximum exposure, but not all pay per head businesses are the same.  Power Pay Per Head is one of the most established in the industry.
Avoid those services that only offer the software for super cheap and nothing else.
Massachusetts Team Report (Updated April 1, 2023)
Boston Bruins Hockey - The Bruins are the favorites to win the Stanley Cup and around +350, half the odds of the next favorite Colorado.
The Bruins set a new franchise record for wins at 58 and clinched the President's Trophy. 
"Obviously, to have won the Presidents Trophy, like I said to the players, be proud of what we achieved," said coach Jim Montgomery. "I guess it exemplifies how good of a team we've been, and that's a feather in everyone's hat throughout the organization, including scouts, pro scouts, the job they've done for us, the amateur scouts throughout the years and, obviously, upper management.
"And then you look at the players, what they've done. It's the players that get us there, and it's a bunch of work that's gone in throughout the organization to get the right players in our locker room.
"It's been a magical season so far. We know the hardest part is ahead of us, and we're looking forward to that grind."
- Ean Lamb, Gambling911.com