UFC Betting - Patrick Cote vs. Anderson Silva
Published on:
Oct/24/2008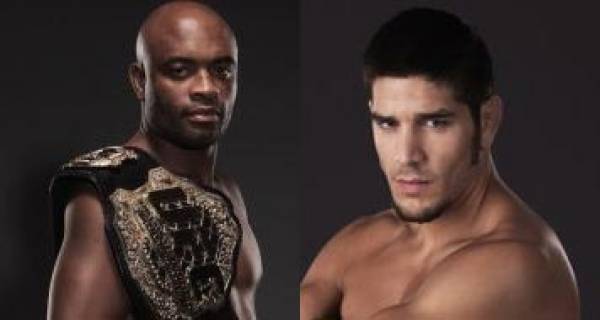 UFC 90 betting: Anderson Silva looks to continue dominance. WHO: Patrick Cote vs. Anderson Silva, and it's UFC 90 taking place Saturday night in Chicago, Illinois.
UFC 90 betting enthusiasts have either won or lost a lot of money on Anderson Silva recently, depending on whether they chose to over-think or make the smart decision. Nobody can accuse the UFC middleweight champion of dodging challengers or selecting his fights, as he's most certainly been thrown the toughest competitors in his weight class.
Dana White will be issuing "The Spider" yet another top-notch challenger in Patrick Cote-one of the most dangerous punchers in all of MMA. Fight fans will recall that Cote has headlined a pay-per-view before, albeit on short notice. He is perhaps most famous for his three-round decision loss to Tito Ortiz at UFC 50, a fight which he took only four days prior to the event.
Since 2007, Cote has rattled off five consecutive victories, earning him No. 1 contender status in the middleweight division. However, the Quebec native still enters the main event as a heavy underdog according to UFC 90 odds.
Cote vs Silva betting will be tricky due to the heavy MMA odds favoring the champion. Those who bet on UFC can conjure up plenty of reasons why Silva will knock Cote out or make him submit, but are any of them concrete enough to justify betting on a -800 favorite?
Without question, Cote has the power to KO anyone in the UFC today. However, if power were everything, Butterbean would be the UFC Heavyweight champ. "The Predator" hasn't shown the versatility in his ground game to truly contest Silva, which is reflected in Cote vs Silva odds.
Cote has only finished fights via knockout and rear naked choke-a rudimentary submission hold by a mat wizard like Silva's standards.
Silva has manhandled his opponents throughout his entire career, with the exception of one slip up against Yushin Okami in Japan. If anything, Okami proved that Silva is indeed human and can be susceptible to creative submissions-in his case, the flying heel hook.
However, the Cote vs Silva line will likely be set very low, as Silva has only allowed two fighters out of the first round in his UFC career.
JACK'S PICK: UFC picks can often be difficult, but UFC 90 betting shouldn't be so hard; Anderson Silva has made has made things terribly easy on MMA bettors throughout his career.

Given his limited skill set, Cote will be forced to go toe-to-toe with Silva and will likely suffer the same fate as James Irvin in July-a first round knockout. Disregard the UFC odds-this is easy money. Bet on Anderson Silva.
For all your UFC odds, lines and props, visit the BetOnline.com Sportsbook. Check out the Bettor's Edge regularly for free picks, tips and insight into UFC 90 odds and UFC betting.
There is a problem with Silva where sports bettors are concerned. His odds were at -600 and up. BetOnline.com recommends betting on other UFC 90 fights.
Sean Sherk as an example is -270 vs. Tyson Griffin (+210 odds).
Jack "Hammer" Howard is new to the MMA handicapping game, but his roots in the sport run deep. He enjoyed a brief amateur career in mixed martial arts and also has some boxing experience under his belt, making him an authority on the subject.
----
Jack "Hammer" Howard, Gambling911.com