UFC 161 Betting Odds: Evans vs. Henderson, Nelson vs. Miocic
Published on:
Jun/14/2013
Carrie Stroup here with your UFC 161 betting odds for the Evans vs. Henderson and Nelson vs. Miocic fights.  Be sure to claim your FREE $100 bet here when opening an account.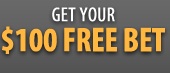 Rashad Evans (22-3-1) vs. Dan Henderson (29-9)
Sportsbook.ag Line: Evans -125, Henderson -105
Former UFC light heavyweight champ Rashad Evans will take on former Strikeforce belt holder Dan Henderson in the headline bout on UFC 161's main card Saturday in Winnipeg.
Evans is coming off two straight losses, but has always fought the best of the best. The first of those defeats was for the title against Jon Jones, who won via unanimous decision. In the next bout, Evans again lost by the judges to Antonio Rogerio Nogueira on Feb. 2. Henderson is also coming off a loss, pushing his record to 1-1 since his return to UFC. He first beat Mauricio Rua, but then lost to Lyoto Machida on Feb. 23 in a controversial split decision. Machida also beat Evans in a title bout back in 2009. Ultimately, as the odds indicate, this is an extremely even fight. But Henderson's superior striking and world-class wrestling should be able to send him to victory.
At 6-foot-1, Henderson has a two-inch height advantage in this one. His power is clear with 13 knockouts in 29 career victories, including four of his past five wins. Those knockouts were against Fedor Emelianenko, Rafael Cavalcante, Renato Sobral and Michael Bisping. A 42-year-old who seems ageless, Henderson has fought for the UFC middleweight and light heavyweight titles in his career, and he doesn't appear to be slowing down despite the loss to Machida—a top-notch fighter. "Hendo" has knockout power in both hands and won't be afraid of Evans' legendary takedowns as a former Olympic and Division-I wrestler.
Evans is also a solid striker with five of his past nine wins coming by knockout. However, Henderson has never lost via knockout, while Evans lost to Machida that way. "Suga" is also a former D-I wrestler, and he'll likely win this one if he can overpower Henderson on the mat. Evans has done that against top fighters such as Phil Davis, who is as athletic as they come. Evans, however, does not have Henderson's wrestling pedigree. But there's no doubting Evans' pedigree either as a former belt holder with wins against the likes of Tito Ortiz, Quinton "Rampage" Jackson, Thiago Silva and Forrest Griffin. He is just one of three Ultimate Fighter winners to also win a UFC title, joining Griffin and Matt Serra.
Roy Nelson (20-7) vs. Stipe Miocic (9-1)
Sportsbook.ag Line: Nelson -260, Miocic +200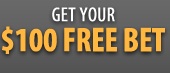 Coming off his first career loss, Stipe Miocic will look to rebound as an underdog against Roy Nelson in a heavyweight bout on UFC 161's main card Saturday in Winnipeg.
Miocic began his MMA career winning his first nine bouts, three of which were in the Octagon. He lost his lost time out on Sept. 29 to 7-footer Stefan Struva via TKO. Nelson is more of a veteran, having won his past three bouts after a stretch during which he struggled with three losses in four fights. Few can match Nelson's girth, as "Big Country" stands at just 6-foot-0, but weighs 263 pounds. With that size, he has knockout power, something he combines with elite grappling skills. Matching up against the 6-foot-4 Miocic may be difficult however, given his speed, reach and surprising power.
Nelson's current three-fight win streak has been against solid fighters: Cheick Kongo, Matt Mitrione and Dave Herman. All three were first-round knockouts, giving him 13 knockouts in 19 career wins. All of his UFC wins have come by KO. Prior to his three-fight surge, Nelson suffered losses to Fabricio Werdum, Frank Mir and Junior Dos Santos, with a win against Mirko Cro Cop in between. All three of those losses came from the judges. Nelson will have to end this one early to win it, something he can certainly do with his top-notch boxing skills. Add in his Jiu-Jitsu skills, and it's no secret why he's favored rather heavily in this one.
Like Nelson, Miocic likes to end fights early with seven knockouts, one submission and one decision making up his nine career wins. His speed and athleticism make him a dangerous wrestler, which he honed as a Division-I wrestler at Cleveland State. Miocic will have to outwork Nelson to avoid the same knockout fate he suffered at the hands of Struve and take this fight to the ground. He has a four-inch height advantage on Nelson and his whopping 80-inch reach is seven inches longer. Miocic must make sure to exploit both of those factors.
Ryan Jimmo (17-2) vs. Igor Pokrajac (25-9)
Sportsbook.ag Line: Jimmo -250, Pokrajac +200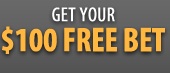 Ryan Jimmo will fight in front of a home crowd against Igor Pokrajac on UFC 161's main card in a light heavyweight bout in Canada on Saturday night.
After winning 17 consecutive bouts, Jimmo is coming off a loss to James Te Huna on Feb. 16, his second career defeat. Prior to that, he cruised through lower circuits and his first UFC bout, in which he KO'ed Anthony Perosh in seven seconds, tying a record. Pokrajac is coming off a no-contest with Joey Beltran on Dec. 14 that Beltran initially won, but later had revoked due to a positive drug test. Ultimately, though, Pokrajac has yet to demonstrate that he can handle a fighter as talented as Jimmo, who will have the added bonus of fighting in front of friendly fans. Though Jimmo doesn't have any marquee victories either, he has displayed far more talent in his career and should bounce back well in this one.
At 6-foot-2, Jimmo stands two inches taller than Pokrajac, though his reach is two inches shorter. But Jimmo's counter-striking skills bode well against Pokrajac's boxing acumen, something that should work to his advantage. And the 31-year-old Jimmo has displayed a flexibility in his method of victory that should allow him to go with the flow. He showed his power with the quick KO of Perosh -- his seventh career knockout -- and also has two submission wins on his résumé. But his two victories prior to that were decisions, showing he can outwork an opponent until the final bell. All of the career wins for "Big Deal" Jimmo were in Canada, and his loss to Te Huna came in his first international fight, falling in the United Kingdom. Saturday should be a welcome return home.
The 34-year-old Pokrajac is a UFC veteran, but has seen only limited success. He also lost to Te Huna, back in 2010, and is now 4-4 in the Octagon. Before the no-contest against Beltran, he fell to Vinny Magalhaes, halting a stretch of three consecutive wins. While he is a well-rounded fighter, Pokrajac has not been in top form in his last two fights and has not shown the durability that gave him his limited streak of success. "The Duke" will have to find that and exploit his reach advantage, landing a few key early strikes. Fourteen of his 25 career wins have come via knockout, and that's probably his best chance of being victorious Saturday. He also has eight submission wins in his career, and 10 of his past 11 wins have come by either TKO or submission.
- Carrie Stroup, Gambling911.com Senior Reporter