Gambling911.com has your eSports betting action for Thursday, including for Galaxy Battles, which has come under literal fire in recent weeks.  Recently confirmed new government regulations for esports players entering the Philippines have led to some concerns.  TNC will take on Spirit as a -286 favorite.  VGJ.Thunder will take on Infamous at better than -600 odds.  These eSports matchups begin 10 pm EST Thursday.  eSports is fast becoming one of the most popular offerings available at gambling websites the likes of Bookmaker.eu (established 1986) and others.  In fact, Gambling911.com has observed more clickthru traffic going to said sites than any other wagering market in recent days.

NOW ACCEPTING OVER 60 CRYPTOCURRENCIES
Scroll Down for More Odds and Statement From Galaxy Battles Management
Galaxy Battles Management promised this tournament would go on as planned, despite game developer Valve Corp withdrawing Major status.
"We at the Galaxy Battles Management respect the decision made by the Valve Corporation to withdraw the Major status of the upcoming Galaxy Battles II, at the Philippine Arena on January 19th – 21st, 2018.
Rest assured, the event will go on as scheduled. The decision was made on Friday morning, January 5th, 2018, by the Valve Corporation, the parent company and developer of DotA 2 (Defense of the Ancients) in light of the recent events that has happened between the Galaxy Battles Management and the Games and Amusement Board of the Philippines.
We had secured the requirements set by the Games and Amusement Board of the Philippines and we continue to comply with its rules and regulations. In line with this, we encourage teams and its individual members to abide by the laws of every country they are competing at.
Our company feels that this regulation is a step towards the right direction to legitimize esports. We are currently working hard to promote a stronger and healthier gaming community.
In compliance with the Philippine government, the Galaxy Battles Management believes that following regulations will help shape the future of esports. We feel that regulations would lead towards the right direction to legitimise esports.
We firmly believe that there is a way to develop a healthy esports community in Southeast Asia. This can be accomplished through a head start at Galaxy Battles II in order to usher a new beginning for esports.
We thank you for your continuous support."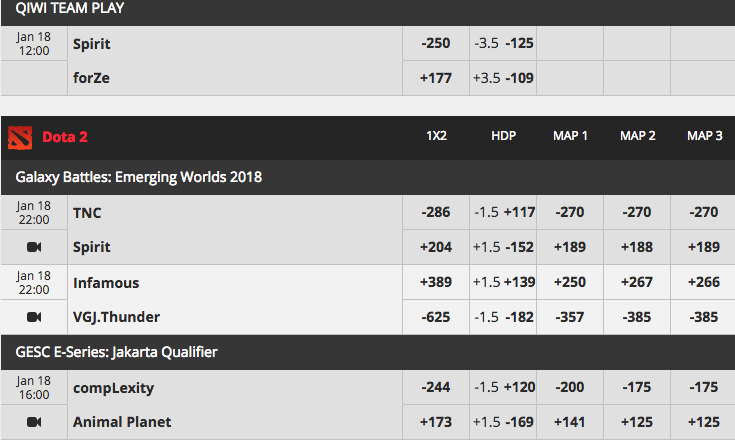 - Alistair Prescott, Gambling911.com