Tiger Woods 2011 US Masters Odds
Published on:
Apr/06/2011
It is being called a "sucker bet" by some, but a lot of people will be betting on Tiger Woods to win the 2011 US Masters and, depending on where you look, the payout odds are better at some online sportsbooks than at others.
Case in point, these were the Tiger Woods 2011 US Masters odds currently being offered at the Gambling911.com sponsors:
Bookmaker.com pays $825 for every $100 bet or $82.50 on a $10 bet.
Sportsbook.com pays $800 for every $100 bet or $80 on a $10 bet.
SBG Global pays $900 for every $100 bet or $90 for every $10 bet.
BetED.com pays $900 for every $100 bet or $90 for every $10 bet.
BetUS.com pays $850 for every $100 bet or $85 for every $10 bet.
(to maximize value, gamblers should always consider placing future bets at different online sportsbooks)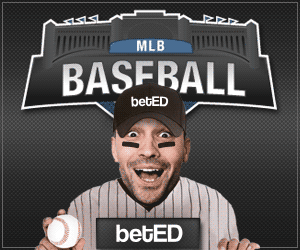 While the prices are a lot closer than what they normally would be between the various online sportsbooks, BetED.com and SBG Global do pay out slightly better than the competition anywhere from $50 to $100 more on a $100 bet in fact. 
Gene Wojciechowski of ESPN.com is among those who believe Woods is nothing more than a "sucker bet".
Woods hasn't won a major in nearly three years. He hasn't won a minor on the PGA Tour since September 2009. He's undergoing a swing change and a life change at the same time.
Nonetheless, the expectations for Woods are so low that betting action has prompted the oddsmakers to slash the one-time World's number one golfer from 10/1 to 8/1. 
Woods friend Arjun Atwal told the Golf Channel this week in regard to how prepared Tiger is for the 2011 US Masters Tournament:  "He's really close.  Like he said, if he can just bring it out now. It's time to bring it out, and he's going to do just fine around here, because this is like his home course. It's just a matter of him bringing it from the range to the tee. At home, it's really, really good."
In regard to whether the countless number of doubters, including perhaps Wojciechowski, have helped to motivate Tiger even more, Atwal said:  "His mindset never changes, it's always the same."
You will be able to bet on Tiger Woods and other golfers throughout the Tournament, however, odds are subject to change so it is important to lock them in as soon as possible.  Odds available before and after each day's play. 
- Don Shapiro, Gambling911.com
As always, you can Follow us on Twitter for all the latest breaking gambling news.