NFL Betting - New England Patriots vs. Indianapolis Colts
Published on:
Oct/29/2008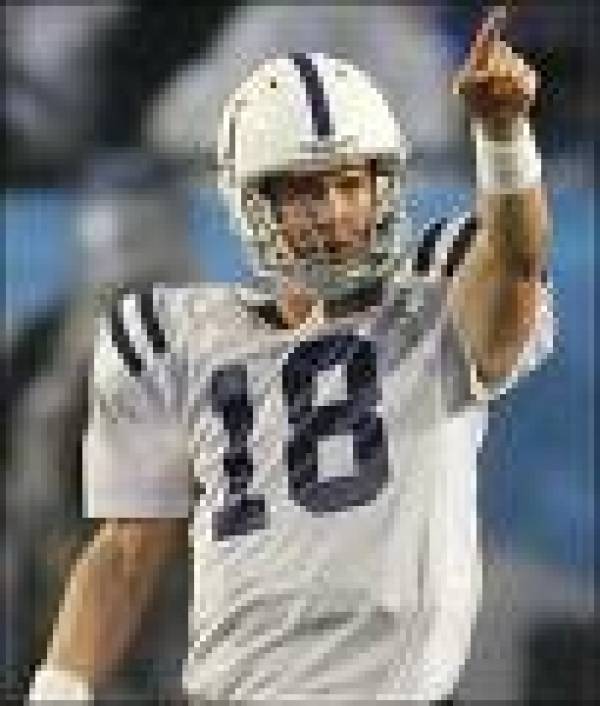 If this game were taking place any time between 2003 and 2007, NFL betting sharps would be flocking to their Sportsbook in droves to bet this game. However, one year and several knee surgeries later, and Patriots vs Colts betting is no longer the undisputed marquee match-up on Sunday.
An injury to Tom Brady in the first game of the season was all it took to unseat the Patriots as the Super Bowl favorites on futures NFL betting odds. However, backup quarterback Matt Cassel has since proven himself to be a very serviceable pivot, averaging a touchdown pass per game.
It hasn't been pretty, but coach Bill Belichick has found ways to win, including a 23-16 win over the surging Rams last week. Much like his mentor did, Cassel has developed great chemistry with All-Pro wideout Randy Moss, making opposing teams respect the deep pass.
Patriots vs Colts odds favor the home team, which is coming off a loss to the undefeated Tennessee Titans on Monday Night Football. The Colts failed to cover NFL football spreads in the 31-21 loss and were generally unable to stop the Titans' rushing attack. Jeff Saturday did a poor job in containing Albert Haynesworth and will need to buckle down this week in order to give Peyton Manning ample time in the pocket.
The Patriots vs Colts line is one of the most intriguing NFL betting lines of the week, as the Colts are given the nod by 6.5 points. Injuries to both Lawrence Maroney and Sammy Morris leave question marks in the Pats' backfield and likely have something to do with the odds leaning in the Colts' favor.
However, undrafted halfback BenJarvus Green-Ellis and fullback Kevin Faulk have been a formidable duo thus far. Indianapolis will counter with a backup as well, Dominic Rhodes, who struggled to get past the Titans' line last week and was used as a flex option instead.
STAN'S PICK: When making your Patriots vs Colts pick, consider this: New England has a better record and a better winning percentage on turf, yet they're an underdog on NFL football spreads.
The Patriots are one of the best NFL picks of the week on the road; as Peyton and his offense continues to struggle, the Pats are improving and Matt Cassel is getting better acquainted with his targets. Bet on the Patriots.
Swing by the BetOnline.com Sportsbook for all your NFL lines, props and futures plus incredible cash bonuses when you open an online betting account today.
---
Stan Simmons, Gambling911.com (Courtesy of BetOnline.com)