Missouri vs. Nebraska College Football Betting Odds
Published on:
Sep/30/2008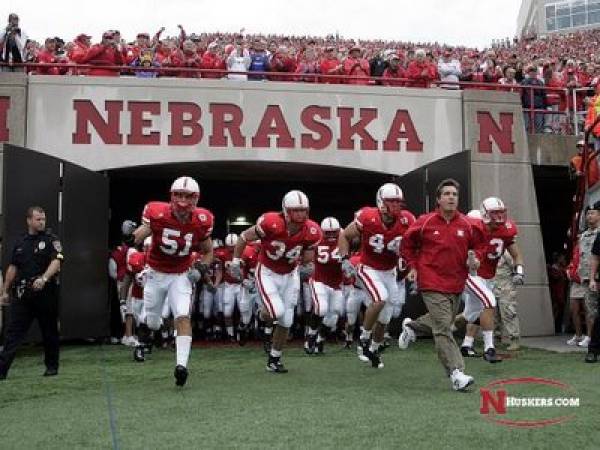 You may be trying to get information on the October 8, 2009 game.  Please go here 
Missouri vs. Nebraska college football betting odds had Nebraska open as a +10 home underdog and that line has moved as high as +11 at betED.com, which is currently offering a 50 percent on all MLB action. Other bonuses offered to those who wish to bet only on the NFL.
Interesting that the home team is an underdog here since the home team has won the last 6. The home team has won 8 of the last 10 since 1998. The home team has also destroyed the visiting team over those last 6 games by a minimum of 14 points.
Missouri has not played on the road yet this season. Neither has Nebraska for that matter, though that won't matter in this game.
Last week's 35-30 setback to Virginia Tech was Pelini's first as Nebraska's head coach.
Pelini on Tuesday acknowledged that he used bad judgment by drawing an unsportsmanlike conduct penalty late in the fourth quarter against Virginia Tech. He called an official an unflattering name after Huskers lineman Ndamukong Suh was penalized for hitting Hokies quarterback Tyrod Taylor out of bounds.
The two penalties gave Tech the ball at the Nebraska 10, and Virginia Tech scored a touchdown three plays later to go up 35-23 with 2:28 left.
Pelini said he's lost his cool on the sideline before without getting an unsportsmanlike conduct penalty.
"I've been madder than I was there. Trust me on that," Pelini said. "Honestly, I was surprised he threw the flag, because I didn't really get a warning. That was bad judgment on my part."
What was somewhat alarming, though, was how a Virginia Tech offense that ranked 112th nationally before Saturday racked up 377 yards. Quarterback Tyrod Taylor threw for 171 yards-he'd combined for 199 passing yards in his three previous games. The Hokies also ran for 206 yards.
While the Nebraska defense again had critical breakdowns in the secondary, the Huskers did stiffen in the red zone. It was enough to give Nebraska a chance of a comeback after it trailed 28-10.
The score was 28-23 when it looked like the Huskers had stopped Virginia Tech on third down at the Nebraska 35-yard line with more than three minutes remaining. Then that foul came.
As for Missouri, OLB Sean Weatherspoon had another monstrous week, finishing with a career-best and game-high 20 tackles, including three behind the line of scrimmage. Weatherspoon, now the Big 12 leader in tackles per game (12.0), played a huge role in holding Buffalo to 49 rushing yards on 35 carries.
The offensive line put together its second consecutive game without giving up a sack. The No. 1 line has gone three games in a row without letting Daniel get sacked.
94 percent of the early action was going Missouri's way.
Gambling911.com actually sees an overlay of about 10 points in this game based on the Sagarin Ratings, which has Missouri and Nebraska about equal on a neutral field. Nebraska, in fact, does have an edge in yards allowed, time of possession, punting and fumbles.
The Tigers are 5-0 ATS in their last 5 road games vs. a team with a winning home record and 7-0 ATS in their last 7 road games overall - a strong stat in favor of Missouri. They are 11-3 ATS in their last 14 games after accumulating more than 280 yards passing in their previous game and 14-4 ATS in their last 18 games overall.
The Cornhuskers do offset the Tigers away stats as they are 18-3-1 ATS in their last 22 home games vs. a team with a winning road record. It should be noted that Nebraska is 4-11 ATS in their last 15 games overall and 2-7 ATS in their last 9 conference games.
We do believe that Nebraska should be able to cover that 11 point spread based on those recent 18-3-1 ATS home game stats vs. teams with a winning record and - even more so - the fact that home team has won 8 of the last 10 since 1998, and each of the last 6 games.
Again, you can bet this one at betED.com