Mayweather – Pacquiao Fight Effectively Terminated
Published on:
Dec/30/2009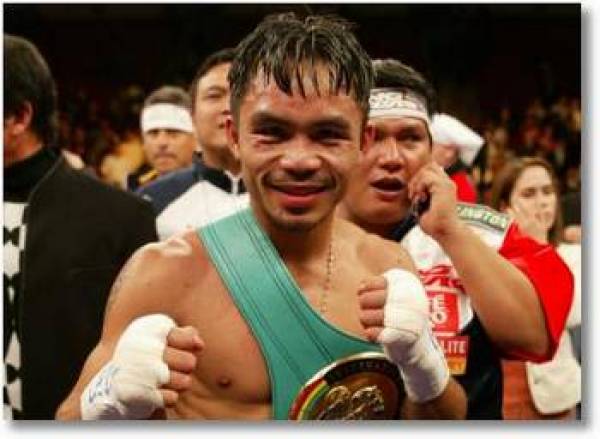 Manny Pacquiao has filed a defamation lawsuit against Floyd Mayweather, Jr. and his camp Wednesday, effectively terminating the March 13 scheduled fight.  Pacquiao addressed rumors concerning steroid use.
"There seems to be concern from numerous members of the sports industry -- from writers, to reporters, even other athletes, regarding why I am concerned with random blood testing," said Pacquiao (50-3-2, 38 knockouts).
"As I have stated before I have never used anabolic steroids nor do I even know what they look like. I view using steroids, synthetic growth hormone, or any other illegal or banned substance as cheating," said Pacquiao.
"I would never cheat this sport that I love. I would never cheat the legacies of the great champions I have been blessed to challenge," said Pacquiao. "I would never do anything to cheat such great champions as Miguel Cotto, Ricky Hatton, all of the Mexican warriors that I have been blessed to go into the ring and do battle with."
Promoter Bob Arum said that the "filing of a [defamation of character lawsuit] on Wednesday in the federal court in Las Vegas "effectively terminates everything", meaning the March 13 slated fight.
Online bookmakers cannot be happy about this news as the Mayweather - Pacquiao fight was promising to be among the top 5 most wagered on events in 2010.

Many had already taken substantial action on the fight.  Funds were to be refunded once it could be determined the fight will not go on as planned.  Such a determination would have to be made beyond comments issued by Arum as "behind the scenes" negotiations could still be taking place.  At least that is the wishful thinking of bookmakers.
Christopher Costigan, Gambling911.com Publisher