How Sharps Bet the NFL Playoffs
Published on:
Dec/09/2022
Key Points
– Bettors should bet the NFL playoffs like professional bettors.
– When you bet the NFL playoffs, you have to treat it like a new season.
How Sharps Bet the NFL Playoffs
The allure of sports betting is that there are a zillion different ways to do it and turn a profit. When it comes to picking winners and turning a profit, every successful bettor will employ various strategies in an effort to win more often.
But at its core, there are a few practices that the best gamblers use in one way or another. Since there are so few games each week during the NFL playoffs, it is especially important to be careful to avoid costly errors if you want to come out a winner. 
It makes sense to follow what the professionals, or sharps as they are known, do. Here are five different things that all successful bettors should incorporate into their strategies when they bet the NFL playoffs. 
EDITOR'S CHOICE: BEST BETS TO WIN 2023 ROCKET RICHARD TROPHY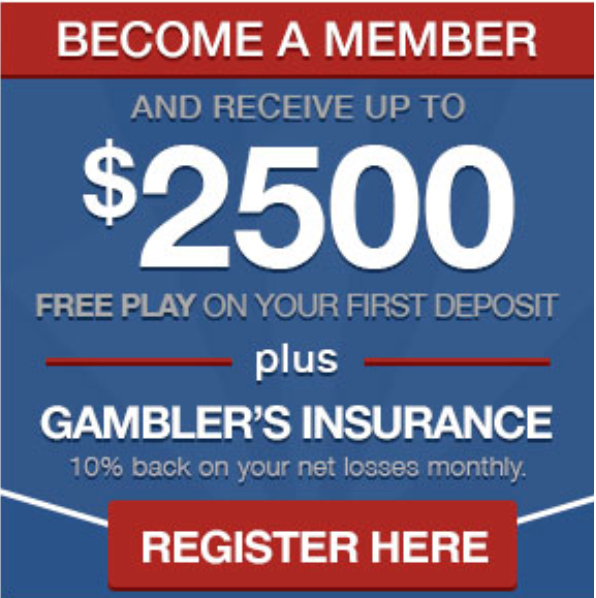 Patience Grasshopper
Be patient because there is a lot more betting action during playoff games than during regular season games. More bets - and typically higher stakes - are placed during the NFL postseason.
The oddsmakers have more time to fine-tune the odds before they are set. They also have time to adjust the lines during the week. Instead of dealing with 10 to 16 games each week like the regular season, oddsmakers are now dealing with four or fewer games. Ultimately, the lines for the playoff games are fairly strong. 
Any errors made are quickly fixed as a result of early betting. Sharps will bet heavily early if there is an error they believe they can take advantage of. The average bettor likely will not bet early enough to take advantage of any early line movements.
As the week wears on, more information will become available to all involved - sharps, public bettors, and oddsmakers. The lines for the playoff games will be sharp by game time. The only time a bettor may need to bet early is if there is a chance that a side will become less attractive as more information comes out. That is rare when you bet the NFL playoffs.
RELATED LINK: FINDING VALUE IN STANLEY CUP FUTURES
Bet the NFL Playoffs But Not All Games
Sports bettors that are accustomed to betting on five or six games during a typical week of NFL action may be tempted to wager on all four NFL playoff games in a given weekend. Don't.
The only time that would ever make sense is if there is strong betting value on all games being played. That is rare during the NFL postseason.
Bettors should be more selective come playoff time. Choose the best opportunities to bet on during the postseason. Make sure you have an online bookmaker with a massive betting menu and sharp lines.
During the playoffs, there may be days when there are two games and you decide not to wager on either of them. That is entirely okay. Even though it may seem like a lot of fun, staying on the sidelines is always preferable to placing a questionable wager and losing money.
Don't Fall for the Home Field Hype
There are a number of factors - home field included - that are overly hyped by the media during the NFL season. It seems like they hype them even more when bettors are looking to bet the NFL playoffs. 
Listening to the hype, whether it's home field advantage or the records of playoff favorites, usually misleads the inexperienced football bettor. In general, and especially during the NFL postseason, these factors aren't as important as you will be led to believe.
Over a recent four-year stretch, home teams in the wild card round went 9-7 ATS. Favorites in the wild card round are 8-8 ATS, but the teams that won those 16 games…all of them covered the spread. That is a piece of information more valuable than home field advantage. 
It is best to handicap each game independently without relying on generalizations and other assumptions. Check out current odds if the NFL playoffs began today. 
Recent Performance
This is not to say that sports bettors should ignore everything that occurred before the playoffs. However, there is often too much emphasis placed on recent performance. 
There will always be a lot of discussion about the value of momentum leading up to the NFL playoffs. However, the reality is that momentum doesn't actually matter all that much when you bet the NFL playoffs. 
Over a recent four-year stretch, more than half of the teams that covered their first playoff game did not cover their final regular-season game. More importantly, 10 of those 16 teams entered the playoffs after a protracted losing streak against the spread. All 10 had a losing record against the spread in their final four games of the regular season. 
The point to remember here is that teams raise their game when it counts in the playoffs. Keep that in mind as you prepare to bet the NFL playoffs. Momentum is a factor, but it's different for each team.
Plan Your Playoff Budget
The problem for most losing sports bettors is this: They treat the NFL postseason like any other weekend of games. That's the wrong approach. They aren't, and it is appropriate to treat them as such.
Smart bettors treat the playoffs like a separate season. If sharp bettors do this, it makes sense for the casual bettor to do the same. One of the first steps is to plan the playoff budget. This is elementary betting on football for beginners. Many bettors will analyze their unit size and make some adjustments. 
Depending upon the bettor, you may want to increase your stake when you bet the NFL playoffs. The lines on the games are much sharper. You are only going to place a few bets, therefore, you can probably afford to stake more per wager.
- Don Shapiro, Gambling911.com