Floyd Mayweather vs. Canelo Alvarez Being Billed as 'Fight of the Decade'
Published on:
Jun/04/2013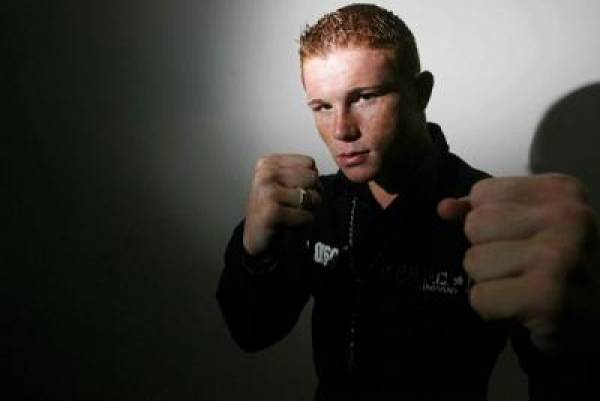 Boxing sites across the Web are billing the upcoming September Floyd Mayweather vs. Canelo Alvarez fight as one of the biggest in years.
It is certainly looking to be among the most competitive with early odds set at -260 for Mayweather and +210 for Alvarez.
The Bleacher Report suggests that Mayweather can cement place in history with a win over Alvarez.
From Alex Balantine of The Bleacher Report:
There is only one thing that holding Mayweather back from being considered one of the greatest of all-time. 
For years, Mayweather's detractors have badgered the champion about the opponents that he has faced. An argument could be made that the "0" in his win column had just as much to do with his ability to avoid opponents in the matchmaking process as his evasiveness in the ring. 
With his decision to fight Canelo Alvarez, that's an argument that can be put to rest. 
The fact of the matter is that Alvarez is the toughest opponent that Mayweather could have chosen.
Boxing legend Sugar Ray Leonard is calling "Floyd Mayweather vs. Canelo Alvarez" a "must see" fight. 
"It's a can't-miss fight. I feel that this is a very interesting fight, and this is a fight that I would watch," Leonard said. "I'd watch because of what can happen."
"This kid, Alvarez, is young. This kid is super strong, this kid hits like a ton of bricks," he explained. "He's aggressive, and this kid can fight. But he doesn't have the quality of experience of Mayweather."
"What separates Mayweather is that, whenever he walks into that ring, he's always ready to go. That's such an anomaly. That's such a rarity," he added.
"I think that Mayweather could expose this kid as not being experienced as he was looked up to be – to break him down, to out-jab him, to make him flinch," he said. "He can counter this kid and make him pay for his misses."
"Or, do we see Canelo coming out from his corner, jabbing, jabbing, and all of a sudden, you say, 'Well, he's knocking Mayweather's head back.' And then, maybe, he catches Mayweather with one of those shots," he added.
- Tyrone Black, Gambling911.com