Gambling911.com has your eSports betting odds for CounterStrike, Hellcase Cup, BETS.Net, the DAC 2018 Qualifier and much more.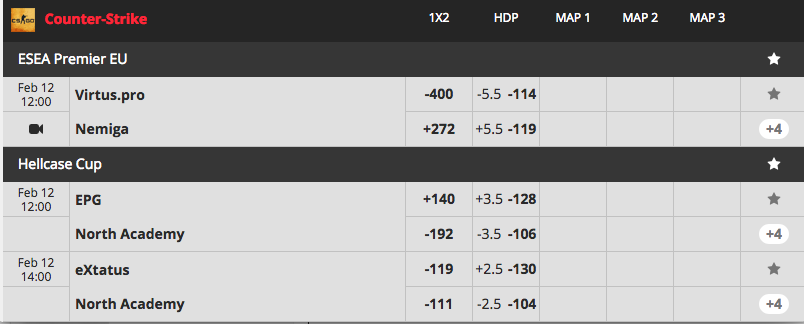 MORE ESPORTS BETTING ODDS HERE
The seventh season of Hellcase Cup will have a crowdfunded prize pool anticipated to be above the $75,000 mark.
The Hellcase Cup will take place online and run from February 5 to March 25. The first stage will have two groups of eight teams play in a best-of-one round-robin stage before twelve teams are seeded into the playoff brackets with the playoffs kicking off on March 12 and concludes with a grand final March 25.
- Alistair Prescott, Gambling911.com