On February 17th, the Fiesta Bowl hosted the Overwatch Collegiate Championship at Arizona State University, selling out the Sun Devil Fitness Complex.  This appears to be just the beginning.

NOW ACCEPTING OVER 60 CRYPTOCURRENCIES
"My perception was this out-of-shape kid that's eating Cheetos and playing a game, and can't talk socially, and is a basket case athletically," Executive Director of the Fiesta Bowl, Mike Nealy, said in an interview with engadget. "No, these are normal kids. ...This is just a different avenue. They're smart, intelligent and very capable individuals that have found a niche and are doing something that they enjoy doing."
And other universities are beginning to take notice.
From engadget.com:
Universities are taking notice, too. Illinois' Robert Morris University was the first school to establish a varsity esports program in 2014, offering scholarships to skilled League of Legends players. Today, more than 60 colleges and universities have esports programs recognized by the National Association of Collegiate Esports (established in 2016); many more schools have unofficial programs, some of which are extremely successful.
Take UC Berkeley for example. It doesn't have a NACE-sanctioned program, but it supports players through the school's Rec Sports system. Cal Rec Sports paid for the UC Berkeley Overwatch team's flight and lodging in Arizona and helped players secure sponsors like Under Armour and Brita.
READ MORE HERE - FIND ALL ESPORTS BETTING ODDS FOR TODAY HERE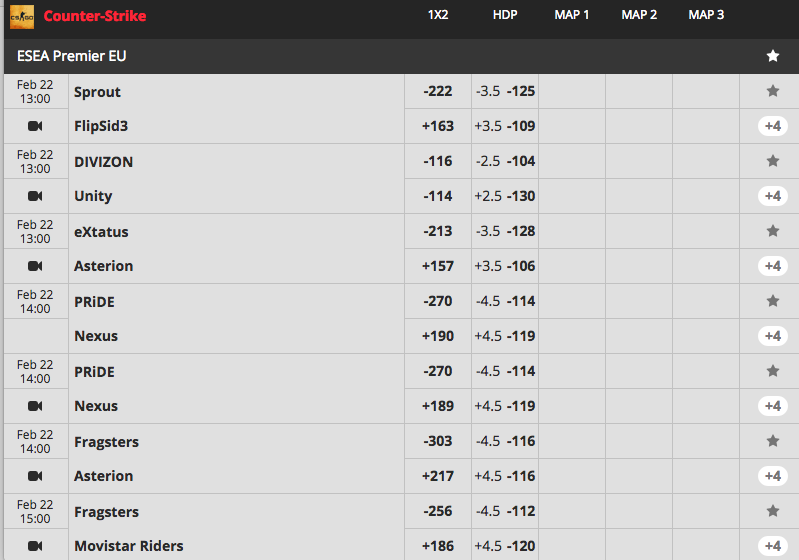 - Alistair Prescott, Gambling911.com