College Basketball Betting: UConn Huskies Need Home Cover
Published on:
Jan/21/2009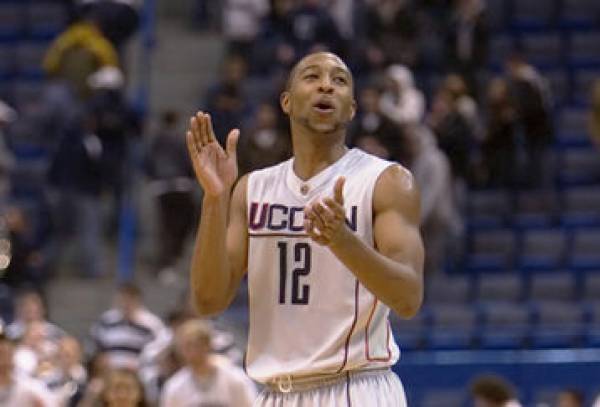 The Connecticut Huskies are moving their way up to the top of the polls, but their backers would be happy if they would just cover a home game. 
UConn is 16-1 on the season and ranked third in the nation as they get ready to host the #20 Villanova Wildcats. Check out our Live Odds page for the latest on this Big East encounter.
But while the Huskies are clearly an elite basketball team, they haven't paid off at the betting window so far with a 5-6 ATS record. Worse yet, they are 0-4 ATS at home after going 8-4-1 ATS there last year.  

Connecticut would have to run the table at home against the spread to match last year's home mark. And while it's unlikely that will happen, they do have the talent to do so.
The team has five players scoring in double digits and they have a good balance of perimeter and interior players. Power forward Jeff Adrien is a little undersized in height, but he leads the team in scoring (14.5 PPG) and uses his bulk to pull down 9.5 boards.
Center Hasheem Thabeet has improved as a scorer and a rebounder and he might be the biggest defensive presence in the college game at 7'3" and with great shot blocking ability.
A big addition for the squad has been the return of Stanley Robinson, who missed the first eight games of the season with personal issues. Robinson is now in the starting lineup and he gives them great size at the small forward position at 6'9". Robinson should also keep improving as he gets rid of some of the rust.
Villanova is 14-3 on the year, but they are finding out what life is like in the very difficult Big East conference with a 2-2 record straight-up in their last four. That includes a seven-point loss at Marquette and a tough one-point defeat by Louisville at home.
Nova got a nice eight day rest before beating St. Johns 76-57 at home on Sunday, covering the 14 ½-point spread. For the year, they are 6-7 ATS (2-2 on the road.
The thing that jumps out about the Wildcats is their lack of size up front. There are only two players in their rotation right now that are over 6'7'. Forward Daunte Cunningham is one of those players at 6'8" and he's the leading scorer (17.4 PPG) on the team, but it's not going to be easy scoring inside on Thabeet with his seven inch advantage.
The Wildcats do have a selection of talented guards led by junior Scotty Reynolds, who dropped 40 points in an overtime win at Seton Hall. They are a very quick team defensively that gives up just 60.6 PPG, good for 34th in the country and about a point less than UConn.
And while Villanova's guards are a major strength, the Huskies have four solid guards of their own with Jerome Dyson and A.J. Price starting and freshman sensation Kemba Walker and Craig Austrie coming off the bench.
With guard play about even, and UConn having the advantage up front and the home court, the Huskies are the solid favorite.
Home court has come in handy with these two squads with an 8-1 ATS record in head-to-head matchups.
Carrie Stroup, Gambling911.com Senior Reporter