Buffalo Bills Odds to Win 2009 Super Bowl
Published on:
Sep/29/2008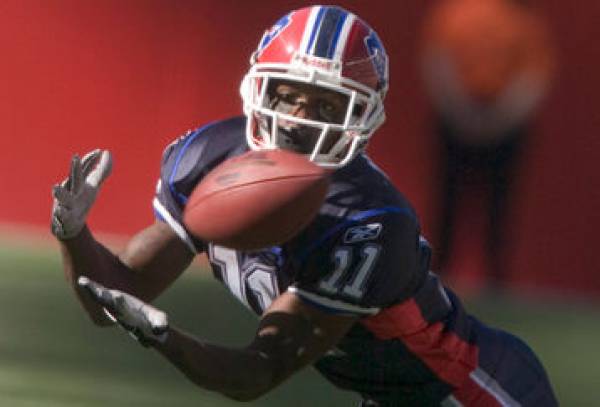 The Buffalo Bills entered the season as one of the least likely teams to win the 2009 Super Bowl with odds of +7500 or 75 to 1, and applying a dollar value to these odds, there could be plenty of Bills bettors winning $7500 for every $100 bet prior to the season start.
Of course, Buffalo still has to win the 2009 Super Bowl. Their chances got a whole lot better with the injury of New England quarterback Tom Brady and the fact that there are really no true stand outs in the AFC. All the early favorites, including New England, have looked vulnerable.
How strange is it that Buffalo, Tennessee and Baltimore were the only undefeated teams left in the AFC as of press time (the Ravens were yet to play Monday night and missed a week in Houston due to Hurricane Ike).
One bet that is already within grasp is the Buffalo Bills odds to win the AFC division. That one would pay $600 for every $100 bet or $6000 for every $100 bet.
The Bills trounced over the St. Louis Rams on the road after a slow start the first half of this game.
But there's something to be said for a team that picks up steam as the game evolves, writes Tim Graham of ESPN.com.
It speaks to coaching adjustments, and it indicates a relentless mind-set among the players.
The Bills received contributions up and down the roster again. The turnaround came when Fred Jackson broke off a 22-yard touchdown run to pull the Bills within a point in the third quarter, and cornerback Jabari Greer returned an interception 33 yards for a touchdown on the first play of the fourth quarter to give them a permanent lead.
Here's a stat that shows how far the Bills have come since last year:
Over their past three games, the Bills have scored 55 fourth-quarter points. They called off the dogs in their opening-day rout of the Seattle Seahawks.
SBG Global was offering updated 2009 Super Bowl and Conference future betting odds (updated midweek).