Meet Vito, a Bronx-born bookie now residing in South Florida, always hungry to start taking action on the new College Football and NFL season by the time late August rolls around. 

"For most people summer is a season to look forward to," Vito relayed.  "For bookies like me, it's the longest most f***ing bleak of all seasons where we can't wait for the f***ing fall to get here.  Every bookie is eager to start taking f***ing bets on football."
Vito was barely out of the crib when the last NFL strike took place in 1982.  Three months and eight weeks of pure agony for fans, bettors and especially bookies.
Every year since that time there has been one constant that remains unchanged for bookies across the board: Mid-August start reaching out to clients, get those futures bets down and start taking wagers on Week 1 of both College Football and NFL. 
Alas, this year will be much different for Vito and his brood.  No, there won't be another NFL strike.  Instead there is an added event taking place one week prior to the official start of the new football season, one that has every bookmaker licking his or her chops like a dog in heat.
The highly anticipated Floyd Mayweather-Conor McGregor fight is being billed as the "Super Bowl of Boxing".  It is widely expected to attract historic viewership numbers via Pay Per View and public venues opting to show the fight.  Betting activity the week leading up to the fight will most certainly shatter all previous records by a substantial amount. 
Scroll Down For More...

The new Seminole Hard Rock Casino and Hotel in Tampa Bay is one of a handful of resorts showing the Mayweather-McGregor fight while rooms are still relatively cheap at just over $200 a night
We could refer to the Mayweather-McGregor fight as an appetizer to what might otherwise be a main course, NFL and College Football, but that would be a profound miscalculation on our parts.
"It is like the Super Bowl taking place a week before the NFL season," Vito remarked.
The mega fight will attract hoards of boxing and MMA enthusiasts to hundreds of establishments across the USA, Canada and throughout the world, most of which will be offering ticket prices cheaper than the Pay Per View price one would need to pay watching at home. 
For bookies the likes of Vito, hotels and resorts promising to show the fight offer the greatest opportunity to ply their wares.
Utilizing a Pay Per Head software platform that offers up dozens of fight props including Method of Victory and Group Round odds in addition to the handful of entertainment propositions, Vito can spend the days leading up to the Mayweather-McGregor bout signing up guests for his services.  In these situations, Vito does not promote himself as a bookie.
"I'm an affiliate of the Pay Per Head business," Vito tells Gambling911.com with a sly grin.  "I can't physically take bets from most of these people as there's a strong likelihood they live in other states and I'm not stupid enough to take a f***ing bet across state lines."
Instead, Vito assigns his clients a specially customized website and let's the Pay Per Head company (all located outside the United States and operating mostly under call center licenses) software process the wager.  The overhead once part of a stateside bookmaking business is now handled by the Pay Per Head firm.  Bookies no longer have to deal with wire rooms, bet tickets, report printouts, sharp monitoring, no more headaches. 
Back in the days of yore, an average betting customer would end up costing $50 and up per week.  Pay Per Head companies typically charge $10 to $20 per customer per week.  Furthermore, they also contribute to the bottom line by reducing losses and/or increasing profits through better line management, LIVE IN-PLAY wagering and LIVE DEALER casinos.  It's a radical departure from old school bookmaking.  Vito can even offer his clients the option of accepting and making payments via the anonymous digital currency of Bitcoin, thus eliminating one of the last remaining risk components of bookmaking.
Bookies Working Hard Sunbathing at Resorts
Another once constant for every North American bookie ahead of a new football season is also being abolished: The hard work and sweat.
Vito and one of his boys will be making the approximate four-hour drive north from their lavish Boca Raton home to the new Tampa Bay Seminole Hard Rock Resort and Casino, paying just over $200 a night.  There they will spend afternoons soaking in the sun, drinking, probably b***ing some women, and doing a little gambling.  They'll also be mingling with resort guests, a good percentage of whom will be booked at the Hard Rock specifically to watch the Mayweather-McGregor fight.
"You can go to a stupid sports bar the night of the fight and hope to sign up some new clients or get them betting on the PPH website, but by then there's a good chance you've already missed a golden opportunity," Vito says.  "Most of these f***ing morons at bars have never placed a bet in their life.  Spend some time at the resorts, especially one like the Seminole Hard Rock that has a casino, and you can develop lasting relationships with real gamblers that have real money, not the cheap a**holes that are only at Hooters to avoid paying more for the Pay Per View."
Doors at the Hard Rock to view Mayweather-McGregor open at 8pm Saturday with advance tickets starting at $75 and door prices $95, still far below the cost to purchase on Pay Per View.  
"I'll be in there hours before and hopefully with a few dozen new clients staying at the hotel already logging on placing their bets," Vito tells us.
Like the Seminole Hard Rock in Tampa, casinos throughout the Vegas Strip will also be showing the fight.  The competition will be stiffer for bookies there however.
"They (gamblers) can also place bets directly at the casino sportsbooks even though the props will be limited and you have to provide your social security number and risk having your f***ing identity stolen."
The Seminole Hard Rock Casino does not feature a sportsbook, only casino table games and slot machines. 
"It's a hard life," Vito tells Gambling911 in a sarcastic voice and with a noticeable smirk stretch over his mug.  "Well, not really."
SCROLL DOWN FOR MORE...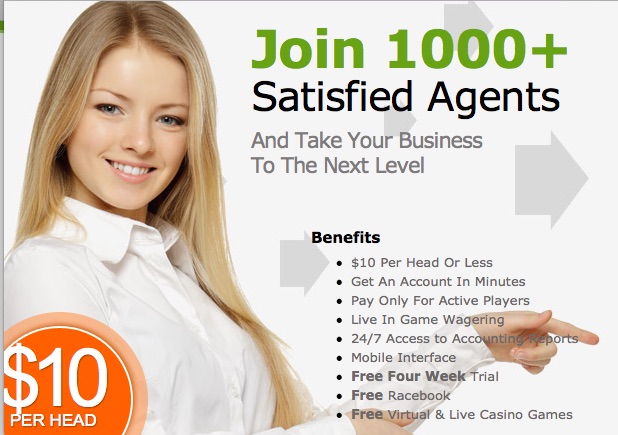 The Betting Action Has Been Insane for Mayweather-McGregor
Even the weeks in advance of the mega fight, betting action has been pretty crazy in both Vegas and online. 
Websites are reporting over 85 percent of bets on the underdog McGregor with volume becoming more brisk over the past week.  The day of the fight, and especially the hours leading up to it, online books and Vegas alike expect massive amounts of action.
The South Point Casino sportsbook actually took an $880,000 bet on Mayweather at -550, meaning the gambler stands to profit $160,000 (yes, Mayweather is a pricey favorite that requires a significant risk for a meager reward, hence the reason so many people are backing McGregor).
Books Will be Rooting for Mayweather
"Nearly all the action has come in on Conor McGregor," an Americas Bookie rep tells G911. That company is offering up to $1000 free as a means of enticing new players.  "Unlike most fights, the props are going to help balance things out a bit should there be an upset. 
"We'll also see plenty of betting accounts replenished for football so the losses won't be as extreme, but make no mistake about it, a Mayweather victory is going to help jumpstart our season in a big way."
- Alejandro Botticelli, Gambling911.com