Baby Wee The Secret Formula for Vitali Klitschko Win
Published on:
Oct/14/2008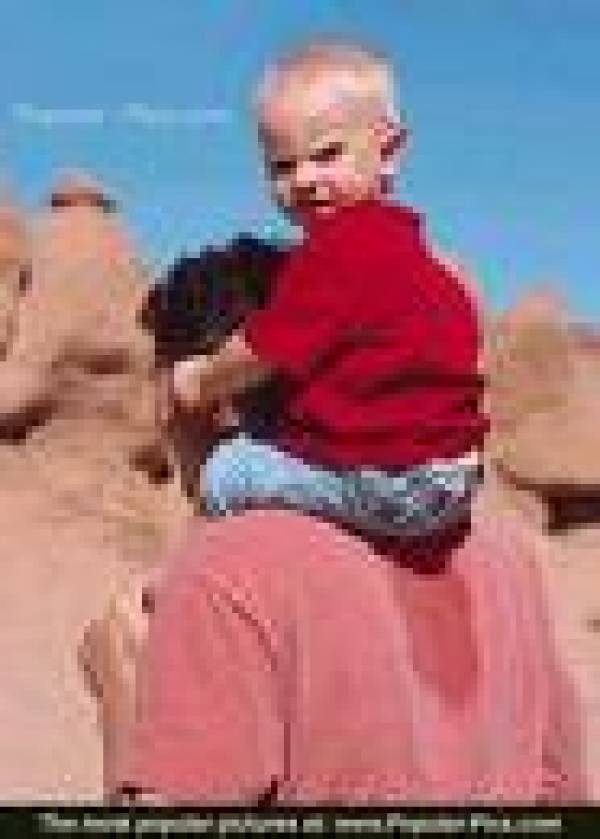 Boxer Vitali Klischko used diapers soaked with his baby's pee to keep his fists from swelling after a WBC heavyweight title bout against Nigeria's Samuel Peter.
"Baby wee is good because it's pure, doesn't contain toxins and doesn't smell," the 37-year old boxer told Bild after he won back the WBC title with a technical knockout on Saturday.
"I wrap nappies filled with my 3-year-old son Max's wee around my fists," Klitschko said, adding that he got the idea from his grandmother. "The nappies hold the liquid and the swelling stays down."
Peter chose not to come back out after eight rounds that saw him weaving and occasionally wobbling as Klitschko landed a persistent stream of heavy left jabs to Peter's head in front of more than 12,000 people at the new O2 World Arena.
The 37-year-old Ukranian fighter (36-2, 35 KOs) used his height -- he's 6-foot-7 -- and reach to keep Peter crouched and defensive.
Klitschko has been WBC "champion emeritus" since a knee injury forced him to withdraw from a fight and retire from boxing in 2005.
.....Odds on upcoming fights: Courtesy of Bookmaker.com - offering a 20 percent cash signup bonus when you open an online betting account.
October 18 - Atlantic City
KELLY PAVLIK - - -410
BERNARD HOPKINS - - +320
November 8 - Madison Square Garden
JOE CALZAGHE - - -310
ROY JONES JR ---- +250
And the big one....
December 6 - Las Vegas
OSCAR DE LA HOYA - - -215
11298 MANNY PACQUIAO - - +175