2012 Kobalt Tools 400 Betting Odds
Published on:
Mar/11/2012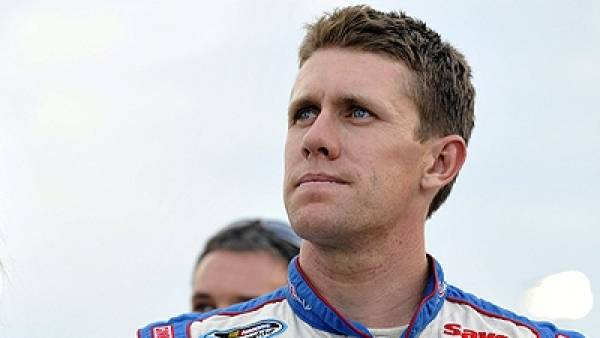 Carrie Stroup here getting ready for a big day ahead with Selection Sunday but I also have the latest 2012 Kobalt Tools 400 betting odds, courtesy of Sportsbook.com, where you can get up to $250 in FREE CASH when opening an online betting account today here. 
The NASCAR circuit stays on the West Coast as the teams travel north from Phoenix to Sin City for the Kobalt Tools 400. Carl Edwards is the defending champion of this race, as he is just one of four drivers to win in Las Vegas in the past nine years. Jimmie Johnson, Kyle Busch and Matt Kenseth grabbing the other titles.
Las Vegas Motor Speedway is a 1.5-mile, D-shaped oval track completed in 1996. It was built with bankings measuring a hefty 20° on turns, and 9° banking on the frontstretch and backstretch, which both are exactly 3,330 feet (0.63 miles). The speedway will be rocking with a seating capacity exceeding 250,000 fans.
Drivers to Watch
Jeff Gordon (10/1) - Gordon has been involved in three race-ending accidents in his past nine starts at this track, including last year's 36th place finish. But when Gordon stays wreck-free in Vegas, his average finish since 2001 is a whopping 6.6. He has placed 1st (2001), 2nd, 3rd, 4th, 5th and 6th during this stretch.
Matt Kenseth (10/1) - Kenseth has come up huge at this track over the years. In his past nine starts in Sin City, the No. 17 car has five top-5's, including back-to-back victories in 2003 and 2004. He has 17 career intermediate-track wins, averaging a healthy finish of 13.5 in these 281 races on this track type.
Jimmie Johnson (10/1) - He's carted four victories in his past seven starts in Las Vegas, winning in 2005, 2006, 2007 and 2010. But Johnson really hasn't come close in three of his past four starts at this track, placing 16th, 24th and 29th.
Jeff Burton (60/1) - He has placed 15th or better in 11 of his 14 starts in Las Vegas, tallying top-10's in eight of these races. This includes a runner-up in 1998 and back-to-back victories in 1999 and 2000. And before his engine ended his day early in Phoenix last week, Burton finished fifth at Daytona to open the season.
Carl Edwards (10/1) - Edwards is not only the defending champion in Vegas, but he also took the checkered flag in 2008 and finished sixth in 2007. Seventeen of his 19 career wins have come on intermediate tracks, and he has placed in the top-5 a whopping 71 times in his 171 intermediate-track races in his career (42%).
- Carrie Stroup, Gambling911.com Senior Reporter