2008 Week 8 NFL Power Rankings
Published on:
Oct/23/2008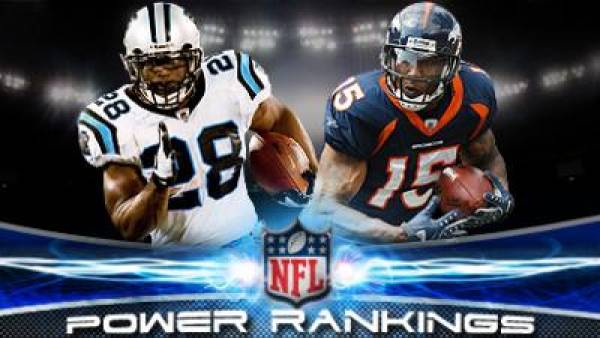 Carrie Stroup here! Gambling911.com has released its 2008 Week 8 NFL Power Rankings along with odds for each of the top teams and changes from last week courtesy of Sportsbook.com, which was offering future betting odds on teams chances to win the 2009 Super Bowl. The number in (parentheses) is last week's ranking.
It's a great time to place future bets since no team looks like a clear choice to make it to the Super Bowl and, as a result, the payout odds are all good.
1. (1) Tennessee Titans - Number one again for a second week and still the only undefeated team in the NFL at 6-0. Some might argue they haven't beaten a team with a winning record yet while others would say that Tennessee is one of the primary reasons why some of these teams do not have winning records: Jacksonville, Baltimore, Minnesota, maybe even Houston. The first three are certainly formidable teams despite their records to date. The Titans still would pay out $600 for every $100 bet to win the 2009 Super Bowl if you were to place your bet right now at Sportsbook.com
2. (2) New York Giants - We knew they would come back strong again beating the lowly San Francisco 49ers. But this is a team that will be tested the second half of the season. Waiting in the wings are the 5-1 Steelers this week, the Cowboys and Eagles twice, plus the Redskins, Panthers, Cardinals, Ravens and Vikings. Good luck Giants. If this team performs well down the stretch, they could easily win the Super Bowl again. There is value with odds makers listing the Giants at +450 for a $450 payout on every $100 bet.
3. (4) Pittsburgh Steelers - It's amazing to think that the Cleveland Browns were slight favorites to win the AFC North over Pittsburgh early in the season. Now the Steelers are looking like a dominant team in the league that can win another Super Bowl this decade. Thus far, the Steelers have been somewhat off the radar. Beating the winless Bengals was nothing to write home about perhaps, but they did it in decisive fashion. Get this one while it's hot! Steelers would pay $900 on a $100 bet if they win the 2009 Super Bowl at Sportsbook.com and this bet MUST BE PLACED NOW to lock it in for the remainder of the season.
4. (3) Washington Redskins - They may have dropped a notch this week, only because Pittsburgh is looking a tad better. But the Redskins continue to look impressive, winning again last week against a Cleveland team that only a few days earlier managed to beat the reigning Super Bowl champion Giants. They pay $1000 for every $100 bet with a Super Bowl win.
5. (6) Tampa Bay Buccaneers - Moving up a notch, the 5-2 Bucs easily knocked off sad sack Seattle last week. They would currently pay $2000 for every $100 bet to win the 2009 Super Bowl.
6. (7) Buffalo Bills - An impressive win against the San Diego Chargers. You better believe this Bills team is for real. The odds makers don't necessarily believe it, listing Buffalo at +1200 to win the 2009 Super Bowl for a potential $1200 payout on every $100 bet at Sportsbook.com
7. (8) Carolina Panthers - Steve Smith looked good last week in his team's defeat against a healthier New Orleans Saints squad. Carolina would pay $2000 for every $100 bet if they go on to win the 2009 Super Bowl.
8. (11) Chicago Bears - Here is a team that has been all over our rankings. Last week at number 11 and the week before that at number 8, yet they are certainly hanging around the top 10 with good reason. The 4-3 Bears look to finish the season above .500 after being written off early on. They play in a rather weak division.
9. (5) Dallas Cowboys - This team keeps on falling down the ranks. In the midst of a three game losing streak, the Cowboys need to get their act together this week with a 4-3 record. The original favorites to win the 2009 Super Bowl, odds makers now list them at +1000 with a payout potential of $1000 for every $100 bet, probably the best odds you will get on the Cowboys this season.
10. (9) Indianapolis Colts - Just when we thought this team was going to make a run for it, they fail miserably against the Green Bay Packers. Ouch! Oddsmakers are starting to give up hope, listing the Colts with +1400 odds for a $1400 payout on every $100 bet if they somehow manage to win the 2009 Super Bowl at Sportsbook.com. Great time to get down on this team if you think they will recover the second half of this season.
11. (16) Arizona Cardinals
12. (10) San Diego Chargers
13. (12) New York Jets
14. (19) New England Patriots
15. (14) Jacksonville Jaguars
16. (15) Philadelphia Eagles
17. (17) Atlanta Falcons
18. (13) Denver Broncos
19. (20) Baltimore Ravens
20. (23) Green Bay Packers
21. (18) Miami Dolphins
22. (22) Minnesota Vikings
23. (21) New Orleans Saints
24. (24) Cleveland Browns
25. (26) Houston Rockets
26. (31) St. Louis Rams
27. (28) Oakland Raiders
28. (25) San Francisco 49ers
29. (29) Kansas City Chiefs
30. (27) Seattle Seahawks
31. (30) Cincinnati Bengals
32. (32) Detroit Lions
----
Carrie Stroup, Gambling911.com Senior Reporter