Wallach: Sports Betting in Florida Likely Months Away, If at All
Published on:
Oct/04/2023
Esteemed gaming attorney Daniel Wallach tells Fox 4 Tallahassee that an online sports bet off Seminole tribal land breaks state and federal laws.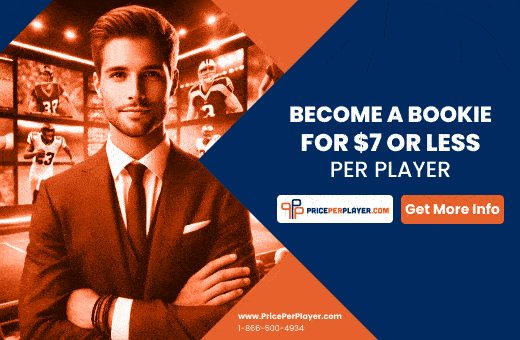 "West Flagler's Florida Supreme Court lawsuit argues Gov. DeSantis and the state legislature exceeded their constitutionally delegated powers," Wallach said.
In 2018, an amendment passed that allows voters, not legislators, to decide on any form of gambling expansion in the state.  The specific language appears below.
"This amendment ensures that Florida voters shall have the exclusive right to decide whether to authorize casino gambling by requiring that in order for casino gambling to be authorized under Florida law, it must be approved by Florida voters pursuant to Article XI, Section 3 of the Florida Constitution. Affects articles X and XI. Defines casino gambling and clarifies that this amendment does not conflict with federal law regarding state/tribal compacts."
Fox 4 suggests that sports wagering is still permitted by the Seminole Tribe for the next 30 years under the state compact, but only on their land. It's unclear whether sports betting alone could be considered a form of gambling expansion as Florida had previously considered the offering of Vegas style table games to be defined as gambling expansion. 
Any form of mobile gambling - whether sports betting or online casinos - would most certainly be deemed as gambling expansion.
West Flagler Associates, owners of the Bonita Springs Poker Room, have filed suits at both the state and federal level to prevent a Seminoles monopoly with sports betting.
"The truth is the court system will determine whether online sports betting ever begins," Wallach said.
The Florida Supreme Court has requested that Gov. DeSantis file a response brief by November 1 and West Flagler has 20 days to respond.
At the federal level, West Flagler is asking the U.S. Supreme Court to hear a case shot down by the D.C. Circuit Court of Appeals, Fox 4 reports.
"West Flagler has indicated that it will be seeking an emergency stay before the United States Supreme Court," Wallach said.
The Florida-based attorney will be appearing on a podcast hosted by Mader Law to discuss this matter further this Thursday October 5 (2023).  Don't miss it.
FLORIDA SPORTS BETTING:

Our live podcast Thursday (12 noon ET) will break down all of the court cases, timelines, and possible outcomes.

Hosted by @MaderLaw and me.

Set your reminder below for the debut of "Lawyers, Lines, and Money." https://t.co/DdpUzAirwf

— Daniel Wallach (@WALLACHLEGAL) October 4, 2023
- Gilbert Horowitz, Gambling911.com