Industry Wakeup Call as Sleeper Fantasy Sees 216K Downloads in Two Weeks?
Published on:
Aug/11/2023
We here at Gambling911.com can vouch for the fact that these last two weeks have been off the charts with three marquee fights going off.  But some of the numbers we are seeing when it comes to Daily Fantasy Sports downloads continue to impress.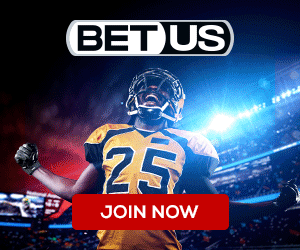 Last week we reported on how Betr reached 70,000 downloads with their new DFS picks product the days leading up to the big Jake Paul vs. Nate Diaz fight.  Betr co-founder Logan Paul's brother was featured in that main event and Betr found ways to capitalize via social media and various promotions.
Now we are hearing Sleeper Fantasy just hit 216,000 downloads in two weeks per AppTweak.  That works out to approximately 108,000 each week and just a bit more than Betr.  Sleeper's DFS site has been around longer.
Sportsbook Acquisition Specialist and podcaster James McLoughlin wrote via LinkedIN: "Looks to me like a well-optimized App listing with organic TikTok & Twitter firing delicious memes. What am I missing, & how do I buy stock?"
Sleeper Fantasy differentiates itself from the pack by offering DFS contests for eSports in addition to the major sports leagues like NFL and NBA.  Its co-founder and CEO is Nan Wang.  His focus over the years is on retention and word-of-mouth.  Sleeper also has one of the largest female player bases in the entire industry.  Wang bragged about his company's near zero ad spend while still working towards these 216,000 downloads over a single two-week period.
"Every time somebody creates a fantasy league, they invite 11 other people to join them," Wang said in an interview with Expa. "So we started with retention and engagement, then we added viral organic growth and the company's been taking off since then."
Sleeper offers both season long fantasy and DFS.
While regulated sports betting sites in the US continue to struggle due to an inability to compete as well as suffocating state tax rates that eat into profits, hybrid DFS sites offering pick'em type games are now testing the boundaries.  Sites like PrizePicks and Underdog Fantasy have come under fire for offering contests that more closely resemble player prop bets offered by sports betting sites like Bovada, DraftKings and BetUS than the traditional Daily Fantasy Sports concept.
Underdog Fantasy founder and CEO Jeremy Levy lashed out at the likes of more established DFS sites and market leaders DraftKings and FanDuel for what he called a coordinated attempt to stymie his and similar businesses, Sleeper included.
"FanDuel and DraftKings are coordinating their lobbyists, market power, partners and years of political contributions to try to stop us and other fantasy companies," Levy claims. "Why? We're beating them in fantasy, and we're not stopping there.
"They can't raise their own game because they can't innovate. If you've seen their Best Ball product vs ours, you get it. If you've been limited to near-zero on their stale casino sportsbooks, you get it.
"FanDuel and DraftKings are having conversations in back rooms across the country. They don't want this to be out in the open because the truth embarrasses them. They've become just like the establishment we fought - together - years ago to save fantasy sports."
- Aaron Goldstein, Gambling911.com