Shohei Ohtani Heads to Injury List Rest of Season: Next Team Odds Updated
Published on:
Sep/16/2023
Shohei Ohtani's locker has been mostly cleared out at Angel Stadium, and the Los Angeles Angels declined to say why Friday night but did promise an explanation as to why on Saturday.  They confirmed Ohtani is through for the season and is now on the injury list.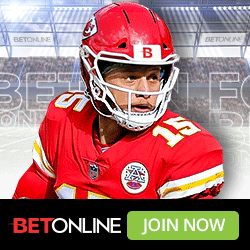 No matter where Ohtani ends up, he will not be a double threat in 2024.
The UCL surgery is going to prevent Ohtani from pitching next year, but reports suggest he could return at some point in 2024 for hitting duties. But...where will he be?
BetOnline has been offering Ohtani "next team" odds for six months now and once again they've been updated and live here. The Dodgers remain at the top of the list, while the Mariners have come out of nowhere to take the second spot.
Seattle had 33/1 odds when Ohtani's odds opened back on March 6. The Giants, who are now third on the list, had 20/1 odds on that day.
The Cubs, who initially opened at second on the list with 5/1 odds, are now a longshot at 25/1.
Shohei Ohtani Next Team                    
Los Angeles Dodgers                 3/1
Seattle Mariners                       4/1
San Francisco Giants                 5/1
San Diego Padres                      6/1
New York Yankees                     7/1
Philadelphia Phillies                  8/1
New York Mets                         9/1
Texas Rangers                           10/1
Atlanta Braves                          14/1
St. Louis Cardinals                     16/1
Toronto Blue Jays                      18/1
Cincinnati Reds                         20/1
Chicago Cubs                            25/1
Boston Red Sox                         28/1
Arizona Diamondbacks              33/1
Houston Astros                         33/1
Cleveland Guardians                 40/1
Miami Marlins                          40/1
Colorado Rockies                      50/1
Detroit Tigers                            50/1
Minnesota Twins                       50/1
Milwaukee Brewers                  66/1
Tampa Bay Rays                        66/1
Washington Nationals               66/1
Baltimore Orioles                      80/1
Chicago White Sox                    80/1
Kansas City Royals                     80/1
Pittsburgh Pirates                     80/1
Oakland Athletics                      100/1
- Ean Lamb, Gambling911.com