Breaking News
Here are today's headlines in the world of gambling and sports betting as they happen - Sunday February 23, 2020.
If you are looking for an online betting marketplace, Betfair is the place to be. It is the first international platform of its kind, which is quite large and has numerous benefits for users.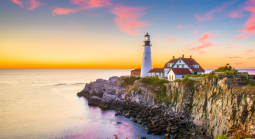 Maine was hoping to see the changes in its existing betting regulations, with the preposition made during the 2020 legislative session that would have finally legalized sports betting in the state.