Macau Gambling Boom Slows: Revenues Do Not
Published on:
Jan/05/2009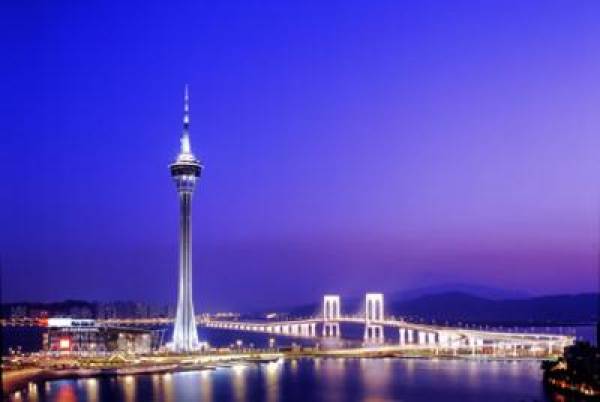 Thousands of jobs are being lost across the globe daily as the economy continues its downward spiral.  What was once believed to be a "recession-proof" industry is no more.  Macau, considered a bigger gaming destination than Las Vegas, is now suffering.
About 10,000 foreign workers and 2,000 workers from Macau have lost their jobs so far.  Most of these are in the construction sector as buildings stand half built with no sign of further development any time soon.
Managers of the Venetian hotel and casino complex in Macau blame the global credit crunch for their difficulties.
"I feel pity for those foreign workers that came in with a dream," Macau's Legislative Assembly, Jose Coutinho, said in a report filed by the BBC. "Most of them have never, ever dreamed that their stay in Macau would be so short.
"But the main culprit, it's the company that has done a big step beyond its own capacity, I mean its financial capacities to cover the long step that it's done."
It's not all economic. 
Even before the world financial meltdown, China had begun restricting access to visas for mainlanders eager to gamble (gambling is illegal in mainland China) and Macau's economic development and social stability sits at the mercy of Chinese policies, the BBC report points out.
Mr Coutinho is convinced that China does want to support Macau - but has worries of its own about gambling.
"It has brought a lot of problems like money-laundering, like loan sharks, like prostitution, like collecting debts in mainland China," he said.
Make no mistake about it, Macau is still outperforming its desert rival, at least based on 2008 numbers.
Macao saw its gaming revenues for the whole of 2008 surged 31 percent year-on-year to record high of 108billion patacas (13.7 billion U.S. dollars), local television station TDM reported on Monday.
    According to the statistics from the Special Administrative Region's (SAR) Gaming Inspection and Coordination Bureau, gaming revenues of the SAR, the only place in China where gambling is legal, stood at 83.8 billion patacas (10.6 billion dollars) in 2007, growing by 45.7 percent over the previous year.
    Among the six gaming concessionaires in Macao, SJM, a gaming company run by local tycoon Stanley Ho, was the market leader last year, while the two U.S. gaming operators Venetian Macao, owned by Las Vegas Sands, and Wynn Resorts dominated the second and third positions.
    By far, the SAR, with a population of only 550,000, has 31 casinos, 19 of which are run by the SJM, but the largest one, Venetian Macao casino resort, is operated by the Las Vegas Sands. The latest statistics also showed there are a total of 4,312 gaming tables and 12,835 slot machines in these casinos.
    TDM said Macao generated gaming revenues of 7.6 billion patacas(962 million dollars) in December 2008, dropping by 7 percent year-on-year. After a long period of strong growth, the SAR's gaming sector saw its first slowdown in September last year, dropping by 3.5 percent year-on-year.
Jagajeet Chiba, Gambling911.com
Claim your € at the Golden Lounge Casino now.  Over 300 exciting online casino games and total jackpots now paying close to $8 million.