Weekly Prizes in UB's 'Perfect Play' For Micro-Stakes Online Poker Players
Published on:
Oct/11/2010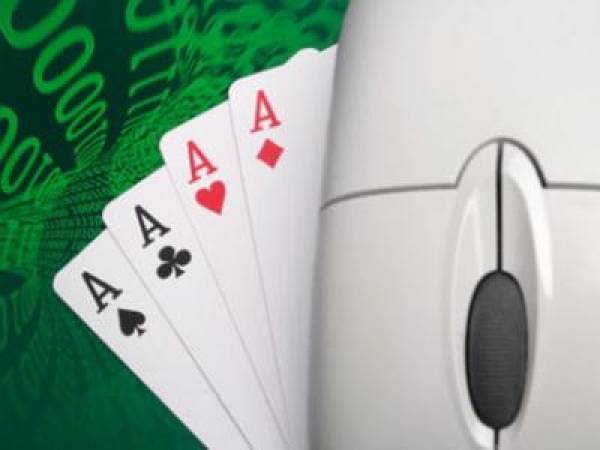 UB's month-long Perfect Play promotion is already awarding big cash prizes to small-stake players, with the first Weekly Leaderboard winners announced.
MIAMI, FL (Marketwire) – Monday, October 11, 2010 – This month at UB.com, low-limit online poker players are reeling in the rewards across the entire 31 days of October, and the best part is, the Perfect Play promotion is already dealing out the cash prizes in two separate Weekly Leaderboard competitions.
UB's the Perfect Play is a range of PERFECT PROMOS that includes the return of the popular Perfect 10, the launchof the all-new Perfect 3, and over $100,000 in Tournament Leaderboard (TLB) prize money, including $26,000 up for grabs in the Weekly Leaderboard contests.
For the whole month of October, UB's Perfect 10 adds 10 No Limit Hold 'em tournaments to the schedule every day, with each $10+1 tournament running every hour, on the half-hour starting from 13:30 ET to 22:30 ET.  The micro-stakes, monster-rewards double act continues with the Perfect 3, which similarly throws an extra 10 tournaments a day on the tables offering buy-ins of just $3+ 0.30, and running alongside each of the Perfect 10 events
This time, in addition to the extra tournament prize money on offer and the end-of-month Leaderboard competitions, there's a series of Weekly Leaderboard cash prizes to keep things interesting along the way. Players need to tally their top five scores in a one-week period, and the top five players for each buy-in level will win $1,000 and $300 cash in the $10 and $3 levels respectively.
In Week One, players have been earning points for every Perfect 10 and Perfect 3 tourney they competed in between October 1st 00:00 ET through until October 10th at 23:59 ET. Each player's top five results have been calculated, and those who have excelled at the felt across this first period are:
PERFECT 10 WEEKLY WINNERS
                  1                  NIBBLER (OHIO)                                    1155 POINTS
                  2                  JJXX9999 (MISSOURI)                                    1126 POINTS
                  3                  COTHOROUGH (CALIFORNIA)                  1117 POINTS
                  4                  PMPNKAL (KANSAS)                                    1110 POINTS
                  5                  TEHRAZIZHERE (WISCONSIN)                  1104 POINTS
PERFECT 3 WEEKLY WINNERS
                  1                  JJXX9999 (MISSOURI)                                    1741 POINTS
                  2                  ARUBA_ROB (MISSOURI)                  1684 POINTS
                  3                  O_BROTHER (CALIFORNIA)                  1671 POINTS
                  4                  JD051590 (CONNECTICUT)                  1669 POINTS
                  5                  AKA677 (AUCKLAND, NZ)                  1663 POINTS
The bonus doesn't end there either, because there is also a Perfect Play Deposit Bonus, double loyalty rewards points on designated Cash Game Tables, and more.  At UB.com throughout October, those who participate in designated Perfect Cash Games - No Limit and Pot Limit (up to and including $0.05/$0.10), and Fixed Limit ring games (up to and including $0.10/$0.20) will receive Double Loyalty Points. Plus winners of special $1 Perfect Sit & Go's will automatically receive entry into a $5K Freeroll.
Qualifying players who make a minimum 'First Time' $10 deposit are eligible for the Perfect Play Deposit Bonus, in which they'll receive an entry into any one of the Perfect 3 $3.30 buy-in tourneys over and above UB's standout 111% First Time Deposit Bonus (enter the special bonus code PERFPLAYUB to qualify).
Visit http://www.ub.com/poker-promotion/perfect-play for full details and terms and conditions of the Perfect Play. As part of the CEREUS network, Absolute Poker players can also participate in these PERFECT PROMOTIONS, with further information to be found here http://www.absolutepoker.com/promotions/perfect-play .
About UB.com
Raise. Stack. Own.
Built for the passionate poker player, UB.com offers top poker rewards, optimal tournament structures and fast-paced action games in one of the largest online poker communities in the world. Players can download the free poker software, play in free ring games and tournaments, plus meet and chat online with Phil Hellmuth and other Team UB pros to learn and enhance their playing strategy. UB provides the best poker games available on the net as part of the CEREUS poker network.