MLB Final Week Betting Odds: Judge Total Regular Season HRs Finish, More
Published on:
Oct/03/2022
(Panama City ) - The postseason berths in the American League have all been clinched, and there is just one team left to be eliminated in the National League as we head into the final week of the MLB regular season.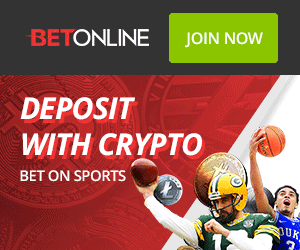 Will the NL East go the Braves or Mets? Which team will grab the last NL Wild Card spot…the Brewers or the Phillies? And can Aaron Judge break Roger Maris' record?
BetOnline has all the latest MLB final week betting odds here.
Judge total regular season HRs             
Over 62.5
Under 62.5
(Note: -175 juice on the UNDER indicates the oddsmakers think Judge will finish with exactly 62 homers)                     
In what inning will Judge hit 62nd home run?                    
1-3                   +165
4-6                   +180
7-9                   +205
Extra Innings   +1000
What type of HR will Judge 62nd home run be?                 
Solo                 -170
2 Run               +260
3 Run               +475
Grand Slam     +1200
Which team will earn the No. 3 Wild Card berth?
Philadelphia Phillies                -2500
Milwaukee Brewers                +900
(Note: Odds imply a 96.0% probability Philadelphia advances)
NL East                       
Atlanta Braves                        -3000
New York Mets                       +1000
(Note: Odds imply a 96.8% probability Atlanta takes division)
World Series              
Los Angeles Dodgers               +280
Houston Astros                       +425
Atlanta Braves                        +450
New York Yankees                  +525
New York Mets                       +800
St. Louis Cardinals                   +1600
Toronto Blue Jays                   +1800
Seattle Mariners                     +2000
Cleveland Guardians               +2500
Tampa Bay Rays                      +2500
San Diego Padres                    +3300
Philadelphia Phillies                +3500
Milwaukee Brewers                +15000
AL Pennant                
Houston Astros                       +150
New York Yankees                  +200
Toronto Blue Jays                   +800
Cleveland Guardians               +850
Seattle Mariners                     +850
Tampa Bay Rays                      +900
NL Pennant                
Los Angeles Dodgers               +150
Atlanta Braves                        +240
New York Mets                       +375
St Louis Cardinals                    +800
San Diego Padres                    +1400
Philadelphia Phillies                +1600
Milwaukee Brewers                +6600