A Sarah Palin Inspired Porn? Hustler Explains Nailin' Paylin
Published on:
Oct/05/2008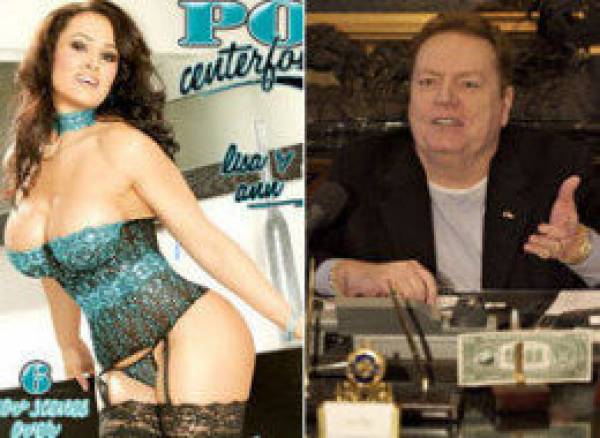 You knew it was coming sooner or later. Republican running mate and Alaska Governor, Sarah Palin, has been described as everything from a M.I.L.F. (we won't explain what those letters stand for on this family friendly website) to someone with a "naughty librarian vibe". A toy manufacturer has even created a doll in her likeness, complete with various appropriate (and some would say UNAPPROPRIATE) outfits, including the Sarah Palin school girl.
So we knew it wouldn't be long until someone decided to produce a Sarah Palin-inspired porn flick.
That someone just happens to be Larry Flint of Hustler Magazine it seems.
Hustler Video is shooting a porn with a look-alike, titled "Nailin' Paylin." The spelling is sic and so is Hustler.
The faux Sarah is Lisa Ann, who "will be nailing the Russians who come knocking on her back-door." In another scene -- a flashback -- "young Paylin's creationist college professor will explain a 'big bang' theory even she can't deny!"
There's also a threeway with Hillary and Condoleezza look-alikes. The video is in pre-production, but is being fast tracked for release before the election.
Reports of the porn first surfaced when an ad for a Palin-lookalike porn actress was posted on Craigslist.
Thursday's New York Daily News reported the porn's existence.
----
Payton O'Brien, Gambling911.com Senior Editor