Inside John McCain's Brain: How He Might See Sarah Palin
Published on:
Sep/02/2008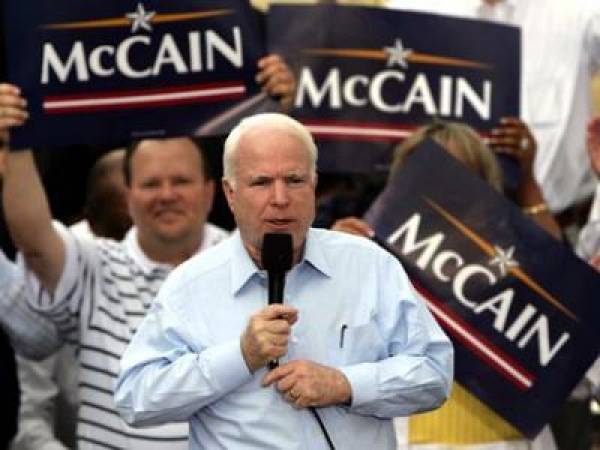 Some of you might be asking yourselves: What was Senator John McCain thinking when he chose an Alaska Governor with less than two years under her belt to join him as his Vice Presidential running mate.
What was he thinking?
The Republican party overall feels he's done a good job with his uber conservative choice. Sarah Palin fits right into the agenda: Pro lifer, gun loving and Christian.
Oh....and she just happens to have that naughty little librarian vibe.
She's got us all asking......McCain Who?
Obama who?
The American people seem to agree she was a good choice as well. Somewhere between 55 percent and 60 percent of those surveyed on the AOL Political blog said they liked McCain's choice.
Still, we can't help but think John McCain likes the idea of being around a red hot sexy Conservative Republic besides his own wife.
Enjoy this video of McCain's self conscience thinking and saying very naughty things....